Saved Vehicles

[

00

]
Welcome to My Garage, the modern way to utilize car inventory searches and make it easier for you to collect your vehicles of interest. Now you can personalize your vehicle search with cars that you have recently viewed and saved. If you sign up for our Alerts tool you will be notified by email when a price has been changed or the car has been sold. Our Auto Locator tool will also notify you when a vehicle you are searching for has been added to our inventory. We hope you enjoy using our My Garage tool.
Recently viewed (0)
No viewed cars.
Current Models
Previous Models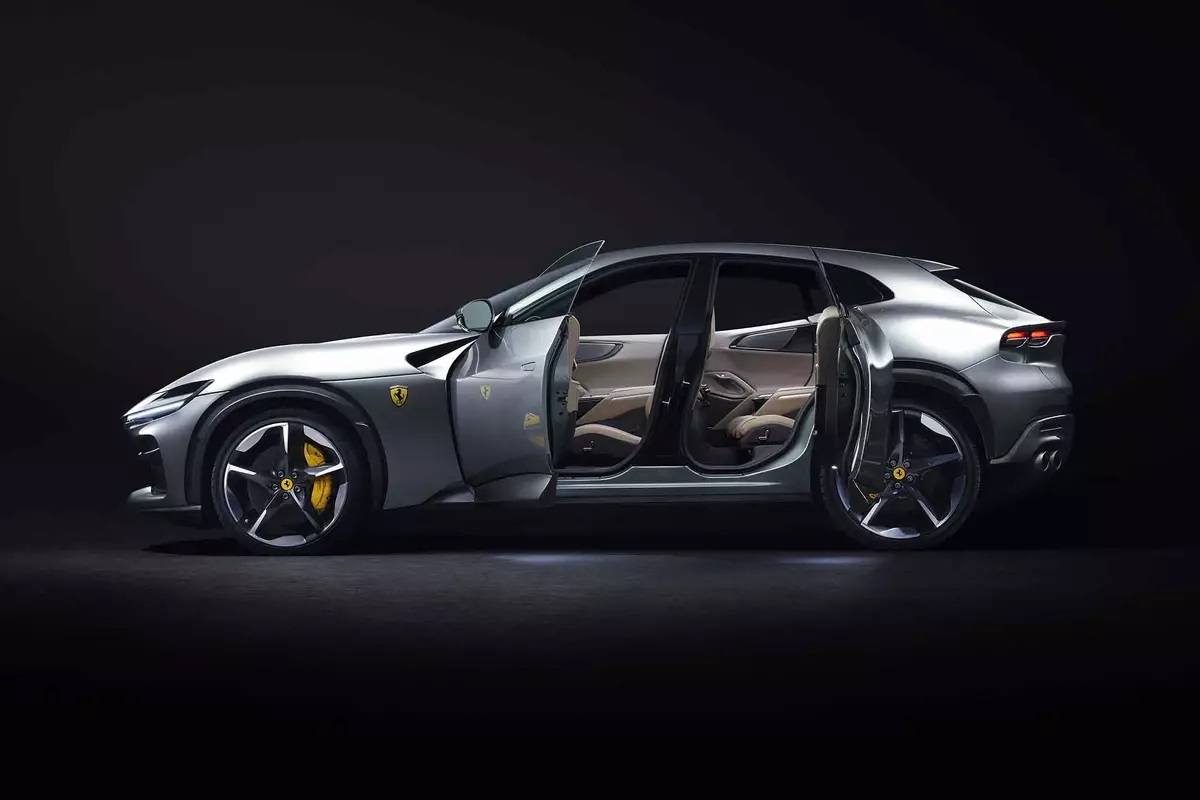 Ferrari Purosangue Coming Soon
The Ferrari Purosangue is coming soon, and it's sure to be one of the most exciting models in the brand's history. This takes the SUV segment to the next level; with engines putting out a displacement and power figure as high as a supercar, the all-new SUV is poised to redefine the luxury driving experience, and it's sure to turn heads on the road. Introducing customers to a fantastic driving experience coupled with unparalleled luxury, be sure to stay tuned for more information on the Ferrari Purosangue. We can't wait to see this beauty on the roads!
Performance
The Ferrari Purosangue is one of the most highly anticipated sports cars of the year. And for a good reason – it boasts an impressive performance engine that is sure to turn heads. Here are just a few of the specs that car enthusiasts are drooling over
Engine
The Ferrari Purosangue is coming soon, and it's promised to be a performance monster. Here's what we know so far:
A twin-turbocharged V12 engine under Purosangue's hood produces around 850 horsepower.
The sporty crossover can hit 62 mph in 3.3 seconds. and 0-124 mph in less than 8 seconds.
The Purosangue will have a top speed of over 200 mph.
Ferrari has been tight-lipped about the Purosangue so far, but based on what we know, it's shaping up to be one of the most impressive Ferraris ever made. We can't wait to see it in action.
Transmission
Purosangue will be able to provide superb acceleration and handling no matter what the conditions are. The Purosangue will feature Ferrari's first ever 4×4 drivetrain, which is made up of a twin-clutch gearbox and an innovative eDiff3 electronic differential. This setup will allow the Purosangue to distribute power to the front wheels as well as back wheels as needed, whether that's for extra traction in slippery conditions or for more agility when cornering. The result is a vehicle that's equally at home on the road or off it.
Fuel Economy and Real-World MPG
This vehicle is said to be one of the most fuel-efficient Ferraris ever made. Here's what we know about its fuel economy and real-world MPG:
The Purosangue will be powered by a twin-turbo V8 engine that is both powerful and efficient.
It will have a start/stop system that will save fuel when the car is idling.
The Purosangue will be equipped with cylinder deactivation, meaning that some of the cylinders will be turned off when they're not needed, saving even more fuel.
With these fuel-saving features, the Purosangue is expected to get around 25 mpg in the city and 31 mpg on the highway. These are impressive numbers for a Ferrari, and they show that the automaker is serious about making more fuel-efficient cars.
Comfortable
Purosangue will be a luxurious and comfortable SUV with plenty of power under the hood that will be a proper Ferrari.
Interior
The Ferrari Purosangue is a highly anticipated SUV that is slated to be released soon. Here are some things you can expect from its interior:
A 12.3-inch digital instrument cluster that is configurable to the driver's preference
Leather upholstery with contrast stitching
A leather-wrapped steering wheel with carbon fiber inserts
Aluminum or carbon fiber trim accents
Heated and ventilated front seats
A rear seats entertainment system
Ambient lighting
Based on these features, it's clear that the Ferrari Purosangue will be a luxurious and comfortable SUV. You can expect it to be packed with high-tech features as well. Stay tuned for more information about this much-anticipated vehicle.
Spacious
What really sets this SUV apart is its spacious interior. The Purosangue can comfortably seat up to five people, making it the perfect vehicle for families or groups of friends. And with plenty of cargo space, you'll have no problem packing up for a weekend getaway. Whether you're looking for style or utility, the Ferrari Purosangue is the perfect SUV for you.
Infotainment and Connectivity
The Purosangue will have the latest in infotainment and connectivity. The system is sleek and simple, with voice control and a 10.1-inch display. The system is designed to be intuitive and user-friendly, with easy access to all of the car's features. The Purosangue will also come with a wide range of connectivity options, including Apple CarPlay, Android Auto, and a Wi-Fi hotspot.
Safety Features
The Ferrari Purosangue is one of the safest SUVs on the market, thanks to its many innovative safety features. Here are just a few of the ways that the Purosangue keeps its passengers safe:
Active Suspension
There's also a brand-new active suspension system that uses a unique type of adaptive dampers to reduce body roll in fast corners.
Active Braking Assist
This system uses sensors to detect potential obstacles in the vehicle's path and automatically apply the brakes if necessary.
Lane Keeping Assist
This system uses cameras and sensors to monitor the vehicle's position relative to the lane markings. If the Purosangue starts to drift out of its lane, the system will provide corrective steering input to keep the vehicle on course.
Adaptive Cruise Control
This feature allows the Purosangue to automatically maintain a safe following distance from the vehicle ahead, even when traffic is heavy. It will also contain hill descent control which helps the Purosangue maintain control when driving on steep or slippery grades.
Blind Spot Monitoring
This system uses sensors to detect vehicles in the Purosangue's blind spots and warns the driver if it is unsafe to change lanes.
With so many advanced safety features, it's no wonder that the Ferrari Purosangue is one of the safest SUVs on the road.
Coverage
Coverage is important for any vehicle. The Purosangue has comprehensive coverage, you can enjoy peace of mind knowing that your investment is protected.
Warranty
Here's what you need to know about Ferrari Purosangue warranty coverage:
Your Purosangue is covered by a 4-year/50,000-mile warranty.
The powertrain is covered for 8 years/unlimited miles.
Corrosion protection is included for 4 years/unlimited miles.
So if something does go wrong with your Purosangue, you can rest assured knowing that it's covered by one of the best warranties in the business.
Maintenance
Here are just some of the things that are included in Ferrari's Purosangue Maintenance Coverage:
Tire changes and rotations
Engine and cabin filter replacements
Brake pad replacements
Oil changes and fluid top-offs
It also provides 24/7 roadside assistance. Best of all, it's transferable to future owners, so you can rest assured that your Purosangue will be well taken care of long after you've driven it off the lot.
Best Ferrari Dealer
The all-new 2023 Ferrari Purosangue SUV is coming soon, and it looks like it will be a performance powerhouse. With seating for up to seven passengers and an impressive fuel economy rating, this SUV is sure to be a hit with luxury car enthusiasts around the world. Stay tuned for more information on the release date and pricing of the Purosangue! If you're interested in purchasing or leasing a Ferrari, please visit our website or contact Miller MotorCars. We would be happy to help you find your dream car!
LOCATION
Ferrari of Greenwich
342 West Putnam Avenue
Greenwich, CT 06830
HOURS
Monday - Friday:
9:00AM - 6:00PM
Saturday:
9:00AM - 4:00PM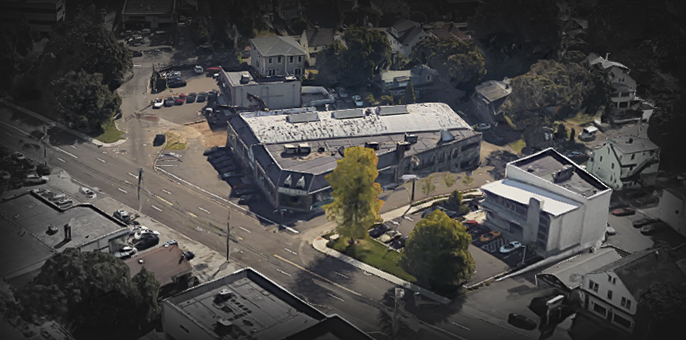 * Images, prices, and options shown, including vehicle color, trim, options, pricing and other specifications are subject to availability, incentive offerings, current pricing and credit worthiness.The advertised price does not include sales tax, dealer conveyance fee of $599, vehicle registration fees, other fees required by law, finance charges and any documentation charges.
We make every effort to ensure the accuracy of the information on this site, however errors do occur. Please verify all information with a sales associate by calling or e-mailing us.
If a person writes a check without sufficient funds in an associated account to cover it, the check will bounce, or be returned for insufficient funds. Each state has laws regulating how merchants may respond to bounced checks. In Connecticut, the merchant may file a civil suit and press criminal charges if the check writer does not reimburse him for a bounced check after the merchant has sent several notices regarding the matter.
Posted Notice Requirement
Merchants and other business owners who accept checks must post a notice where customers are likely to see it warning them of the potential consequences of writing bad checks. The notice must include the civil penalties that bad check writers may face, the appropriate Connecticut statute number and an advisory that the check writer may also face criminal penalties
Civil and Criminal Penalties
As of 2010, civil courts may require the check writer to reimburse the merchant for the value of the check plus pay up to $750 if he has no back account or $400 if the check is returned for insufficient funds. If the merchant chooses to press criminal charges, the bad check writer may face a fine of up to $1,000 and up to one year in jail. Writing a bad check is a felony charge if the check was for more than $1,000 and a misdemeanor if written for a lesser amount.
Required Written Notices
If a check bounces, the merchant must send the check writer a letter by certified mail at the check writer's last known address or place of business. Usually this letter is sent to the address on the writer's check. The letter must inform the writer that the check was returned ask him to reimburse the merchant for the amount of the check and inform him of the potential criminal or civil penalties if he fails to do so. If the check writers does not respond to the letter within 15 days of receipt, the merchant must send a second letter. This letter must inform the check writer that he has 30 days to reimburse the merchant before the merchant takes legal action against him. Both letters must be written in both English and Spanish.