Saved Vehicles

[

00

]
Welcome to My Garage, the modern way to utilize car inventory searches and make it easier for you to collect your vehicles of interest. Now you can personalize your vehicle search with cars that you have recently viewed and saved. If you sign up for our Alerts tool you will be notified by email when a price has been changed or the car has been sold. Our Auto Locator tool will also notify you when a vehicle you are searching for has been added to our inventory. We hope you enjoy using our My Garage tool.
Recently viewed (0)
No viewed cars.
Current Models
Previous Models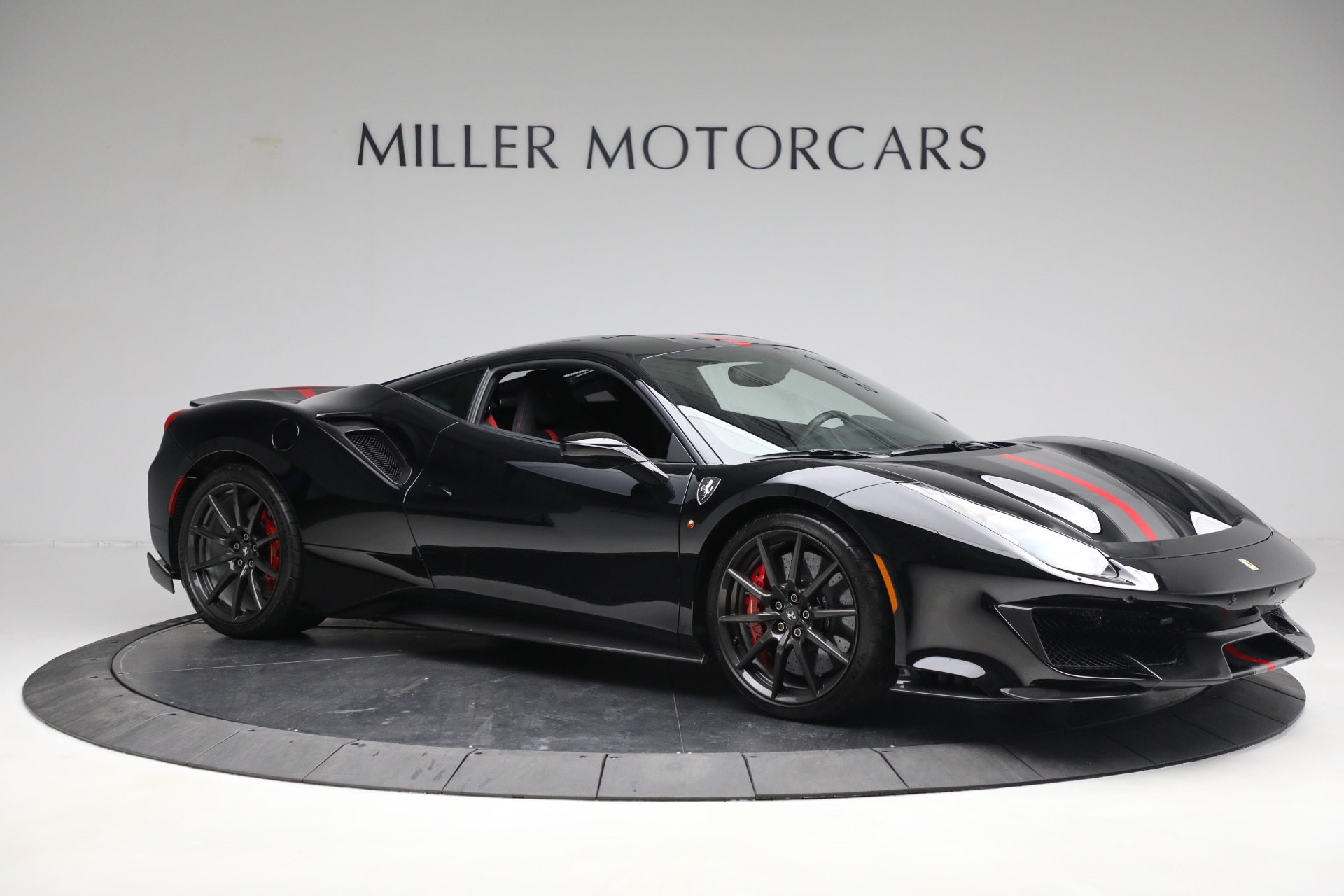 Low Mileage Ferrari 488 Pista for Sale
Embark on an extraordinary automotive journey with our exclusive offering of a Ferrari 488 Pista for Sale. Immerse yourself in the world of automotive elegance and unparalleled performance as you delve into the captivating details of this exceptional Ferrari 488 Pista model. From its striking design to its cutting-edge engineering, every aspect beckons you to experience the pinnacle of driving excellence. Don't miss this rare opportunity to own a coveted piece of automotive artistry. To explore further and seize this chance of a lifetime, visit our dealership. Our amazing staff will ensure that you feel at ease while buying the cool sporty for you. Your path to owning a masterpiece starts here, at the intersection of luxury and performance.
The Ultimate Performance Sporty
Introducing the epitome of high-performance sportiness: the Ferrari 488 Pista. This remarkable vehicle embodies the pinnacle of automotive excellence, seamlessly marrying cutting-edge technology with exhilarating driving dynamics.
The Engine
The Ferrari 488 Pista possesses a potent V8 engine that demonstrates its amazing performance by allowing it to go from 0 to 100 km/h in just 2.8 seconds. This is an outstanding achievement. It has a specific power output of 185 cv/l, which allows it to effectively harness the power, and its maximum power output of 720 cv reinforces its reputation as a high-performance supercar, displaying an incredible combination of speed and engineering prowess.
Efficiency and Emission
Through its emissions and fuel economy, the Ferrari 488 Pista exemplifies a balance between performance and environmental responsibility. The CO2 emissions range from a low of 245 g/km to a combined value of 282 g/km depending on the driving conditions. Similar flexibility can be seen in its fuel consumption, which varies depending on the situation from 10.8 to 18.9 liters per 100 kilometers. These figures show how hard Ferrari is working to reduce its carbon footprint while still providing thrilling driving experiences.
Lightweight Car With Exuberant Appearance
The Ferrari 488 Pista boasts a sleek exterior that not only enhances its aesthetics but also optimizes efficiency. Its lightweight construction, predominantly featuring carbon fiber materials, results in a reduced overall weight compared to other cars. You will notice that the car's agility is elevated by the presence of 20-inch single-piece carbon fiber wheel rims. This combination of design and advanced materials culminates in a high-performance marvel that seamlessly marries form with function, exemplifying the pinnacle of automotive engineering.
Improved Aerodynamic Structure
The Ferrari 488 Pista's aerodynamic superiority is the result of a number of clever design choices. Increased downforce is generated through the concerted efforts of an F1-inspired S-Duct mounted up front and newfangled front diffusers with a ramp angle. The rear diffuser's dual kink improves air extraction and downforce generation beyond industry norms, while the underbody vortex generators have also been rigorously updated to boost performance. Particularly helpful to the overall improvement is the rear-blown spoiler, which has been raised, lengthened, and given finer curves. Collectively, these careful upgrades increase downforce by 20%, showcasing the car's aerodynamic progress and bringing out its full potential in terms of driving dynamics.
Beautiful Design
The signature dolphin tail rear spoiler adds a touch of aerodynamic artistry, enhancing both aesthetics and performance. The car's allure is further amplified by its distinctive two-tone livery, seamlessly extending from the bumper to the rear spoiler, creating a harmonious visual journey. This meticulous attention to design details results in a truly captivating and sculpted masterpiece that embodies the perfect blend of dynamic athleticism and timeless beauty.
Relaxing and Comforting Inner Environment
The cabin of the Ferrari 488 Pista is both relaxing and exciting, a perfect balance for every driver. The racing-inspired layout gets rid of distractions and helps you focus. Lightweight premium materials like carbon fiber and Alcantara are expertly combined with painstaking craftsmanship to create a flawless appearance. The high level of refinement is evident in the many attention-grabbing elements, such as the contrasting hand-stitching, the triangularly patterned metal tread plates and heel rests, and the gracefully sculpted door panels. As a result of careful planning and meticulous construction, the interior provides its users with an atmosphere that is simultaneously luxurious and functional.
Advanced Cockpit
The Ferrari 488 Pista's cabin features refined details. Rather than having a glove compartment up front on the dashboard, as is customary, this vehicle has convenient cubby holes on the backs of the front seats and in the doors. This novel improvement not only makes life more convenient but also helps create a more streamlined look by decreasing the bulk of the region under the dashboard, revealing a neater and more elegant design.
High-Tech Pista Features
A sophisticated array of electronic control systems is included in the Ferrari 488 Pista to improve its handling and performance. These include a high-performance ABS/EBD system with Ferrari's pre-fill feature, the E-DIFF3 for enhanced traction, and the F1-TRAC for precise traction control. The SSC system, in conjunction with FDE technology, enables seamless stability and control, while the FRS SCM-E system enhances suspension dynamics. By combining cutting-edge technology with great driving characteristics, these integrated electronic controls elevate the driving experience and create a journey that is both amazing and thrilling.
Access to the Best Ferrari 488 Pista Inventory
In the realm of automotive excellence, the Ferrari 488 Pista stands as a testament to the fusion of art and engineering. With its extraordinary performance, sleek design, and meticulously crafted interior, this exceptional model captures the essence of driving luxury and precision. From its powerful V8 engine and aerodynamic enhancements to its innovative electronic controls and seamless cockpit, every aspect is a testament to Ferrari's unwavering commitment to innovation and perfection.
Explore this rare opportunity to own a piece of automotive mastery and set your course towards unparalleled driving pleasure. For further details or to schedule a test drive, you can always contact us. Not only this, but we also provide financial services to make the achievement of this luxurious sport easy. Elevate your driving experience and become part of the legacy today.
LOCATION
Ferrari of Greenwich
342 West Putnam Avenue
Greenwich, CT 06830
HOURS
Monday - Friday:
9:00AM - 6:00PM
Saturday:
9:00AM - 4:00PM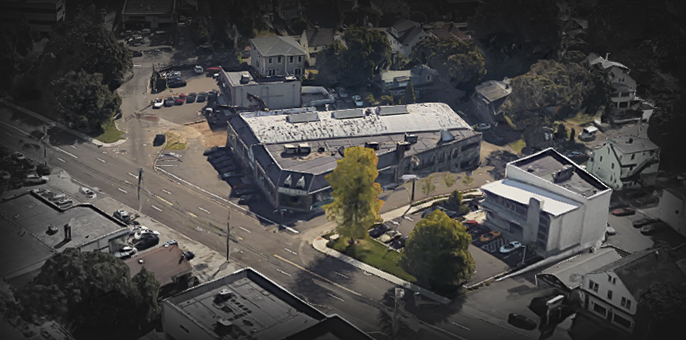 * Images, prices, and options shown, including vehicle color, trim, options, pricing and other specifications are subject to availability, incentive offerings, current pricing and credit worthiness.The advertised price does not include sales tax, dealer conveyance fee of $599, vehicle registration fees, other fees required by law, finance charges and any documentation charges.
We make every effort to ensure the accuracy of the information on this site, however errors do occur. Please verify all information with a sales associate by calling or e-mailing us.
If a person writes a check without sufficient funds in an associated account to cover it, the check will bounce, or be returned for insufficient funds. Each state has laws regulating how merchants may respond to bounced checks. In Connecticut, the merchant may file a civil suit and press criminal charges if the check writer does not reimburse him for a bounced check after the merchant has sent several notices regarding the matter.
Posted Notice Requirement
Merchants and other business owners who accept checks must post a notice where customers are likely to see it warning them of the potential consequences of writing bad checks. The notice must include the civil penalties that bad check writers may face, the appropriate Connecticut statute number and an advisory that the check writer may also face criminal penalties
Civil and Criminal Penalties
As of 2010, civil courts may require the check writer to reimburse the merchant for the value of the check plus pay up to $750 if he has no back account or $400 if the check is returned for insufficient funds. If the merchant chooses to press criminal charges, the bad check writer may face a fine of up to $1,000 and up to one year in jail. Writing a bad check is a felony charge if the check was for more than $1,000 and a misdemeanor if written for a lesser amount.
Required Written Notices
If a check bounces, the merchant must send the check writer a letter by certified mail at the check writer's last known address or place of business. Usually this letter is sent to the address on the writer's check. The letter must inform the writer that the check was returned ask him to reimburse the merchant for the amount of the check and inform him of the potential criminal or civil penalties if he fails to do so. If the check writers does not respond to the letter within 15 days of receipt, the merchant must send a second letter. This letter must inform the check writer that he has 30 days to reimburse the merchant before the merchant takes legal action against him. Both letters must be written in both English and Spanish.