Saved Vehicles

[

00

]
Welcome to My Garage, the modern way to utilize car inventory searches and make it easier for you to collect your vehicles of interest. Now you can personalize your vehicle search with cars that you have recently viewed and saved. If you sign up for our Alerts tool you will be notified by email when a price has been changed or the car has been sold. Our Auto Locator tool will also notify you when a vehicle you are searching for has been added to our inventory. We hope you enjoy using our My Garage tool.
Recently viewed (0)
No viewed cars.
Current Models
Previous Models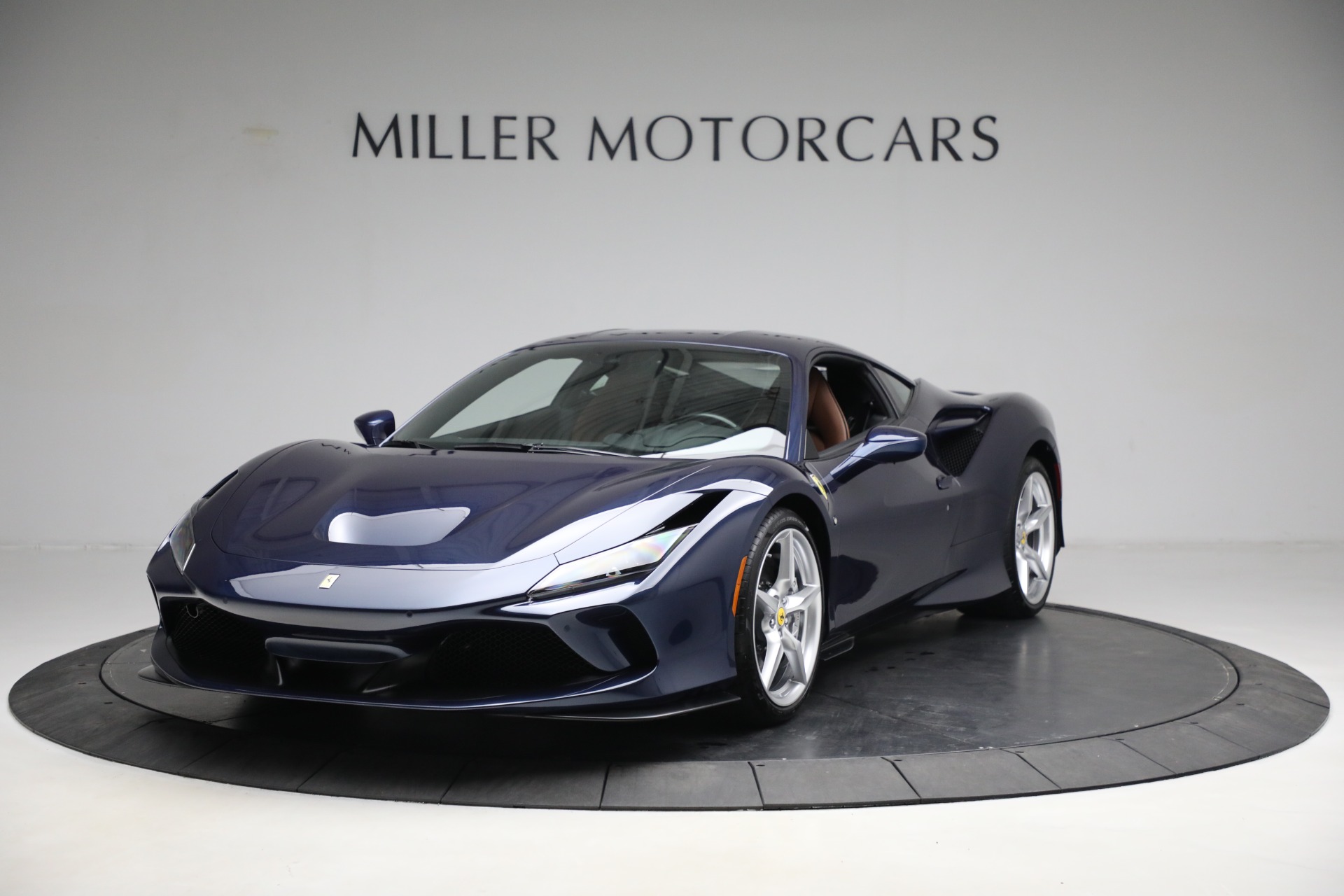 Low-Mileage Ferrari F8 Tributo for Sale
Do you want a stunning luxury vehicle that combines modern sophistication with classic Italian motoring performance? Look no further because we've got an amazing opportunity just for you: a low-mileage Ferrari F8 Tributo is now available at Ferrari of Greenwich and ready to cruise the streets. With its sleek design and powerful V8 engine capable of producing 710 horsepower, this car is sure to turn heads wherever it goes. Plus, its mileage is so low that it's almost like buying a brand-new car!
Power Engine
The Ferrari F8 Tributo is equipped with a powerful 3.9-liter twin-turbocharged V8 engine capable of producing up to 710 horsepower and 567 ft-lbs of torque. This engine features a flat-plane crankshaft for improved performance and low acoustic noise, as well as an advanced fuel injection system for smoother operation. The F8 Tributo is fitted with a 7-speed dual-clutch automated transmission featuring high torque capacity and lightning-fast gear shifts. This transmission provides smooth, fast acceleration while keeping the car stable and well-balanced during cornering and other dynamic maneuvers.
Lavish Design to Turn Heads and Stop Traffic
The Ferrari F8 Tributo offers a unique and exquisite design that turns heads and stops traffic wherever it goes. Its sharp lines, sleek bodywork, and aggressive stance make the car look like it's ready to take on any road.
Eye-Catching Exterior
The exterior of the Ferrari F8 Tributo is as eye-catching as it is impressive. It has a low, muscular silhouette with a sleek design that stands out on the road. Its 19-inch wheels are designed to reduce drag and enhance performance. The car also features a signature black grille with the iconic prancing horse logo, giving it an unmistakable look.
The signature black grille of the Ferrari F8 Tributo gives the car a truly unmistakable look. Its all-black design is accented with the iconic prancing horse logo, which also appears on the hood and above the rear wheels. The grille itself features an aerodynamic design with intricate detailing that helps to reduce drag and improve fuel efficiency.
Luxurious Interior
Inside, the interior is just as luxurious. With plush leather upholstery and a digital instrument cluster, this car exudes sophistication and style. The cabin also features state-of-the-art technology, such as the latest infotainment system, including Apple CarPlay and Android Auto compatibility. Everything from the ergonomic seating to the detailed stitching on the seats is designed with comfort and luxury in mind.
The plush leather upholstery of the Ferrari F8 Tributo is as luxurious as it gets. Crafted from the highest quality materials, this luxurious seating is designed to provide maximum comfort and support. Its ergonomic design helps mold the contours of your body, while its detailed stitching provides a unique look and feel. To ensure you travel in ultimate style and comfort, the F8 Tributo also comes with a digital instrument cluster that offers clear and concise information about your vehicle's performance.
Infotainment and Connectivity
The Ferrari F8 Tributo is equipped with advanced infotainment and connectivity systems. The car's 7-inch touchscreen display allows you to access a variety of applications, including Apple CarPlay and Android Auto. You can also control your music, navigation, and other apps through voice commands or the steering wheel controls.
Amazing Features
The F8 Tributo comes with a host of features, such as 19-inch wheels, an active aerodynamics system, adaptive suspension damping, and Brembo brakes. On the inside, you'll find luxurious leather upholstery and a digital instrument cluster for keeping track of your speed. Plus, the car is equipped with advanced safety alerts to save you on the road.
Rear Wheel Drive (RWD)
The Ferrari F8 Tributo is equipped with a rear-wheel drive (RWD) system that helps provide its passengers with an enhanced driving experience. This system is designed to optimize control and stability, allowing the driver to maneuver the vehicle with greater precision. RWD also gives the car improved acceleration and cornering ability, as well as better fuel economy.
Lane-Keeping Assist
The Ferrari F8 Tributo is equipped with lane-keeping assist, an advanced safety system that helps keep the car within its designated lane. This system uses front and rear cameras and sensors to monitor the driver's input and detect when the car is drifting too far from its intended path. When this occurs, the system will automatically apply the brakes to help keep the car in its lane.
Adaptive Cruise Control
The adaptive cruise control system on the Ferrari F8 Tributo utilizes radar and ultrasonic sensors to detect the distance of nearby vehicles. This system allows the driver to adjust their speed according to the flow of traffic, making it easier to maintain a safe distance between cars. The system can also be set to maintain a predetermined speed, allowing the driver to enjoy a more relaxed driving experience.
Automated Emergency Braking
The Ferrari F8 Tributo is equipped with Automated Emergency Braking (AEB) technology, a cutting-edge safety feature that can detect potentially hazardous situations and apply the brakes before an accident occurs. This system monitors the surroundings for danger and automatically applies the brakes when needed.
Fuel Efficiency
The Ferrari F8 Tributo is an incredibly fuel-efficient vehicle, boasting an impressive fuel economy of 11.2 liters per 100 kilometers in the city and 8.2 on the highway. Its advanced aerodynamics and lightweight construction help reduce drag while also aiding in fuel efficiency. Additionally, its 3.9-liter twin-turbocharged V8 engine is powerful and efficient, delivering 710 horsepower while still preserving fuel efficiency.
Ferrari F8 Tributo – A Pleasure to Drive
The Ferrari F8 Tributo is one of the most impressive supercars on the road today. It is simple to understand why car enthusiasts are so enamored with this vehicle given its stunning exterior, opulent interior, and powerful engine performance. However, like any other high-performance vehicle, regular maintenance is key to keeping your Ferrari running at its peak. By following these recommended tips for oil changes, tire pressure checks, air filter replacements, and spark plug replacements, you'll be able to enjoy the performance and luxury of your Ferrari F8 Tributo for years to come. Book your Ferrari F8 and feel the drive.
LOCATION
Ferrari of Greenwich
342 West Putnam Avenue
Greenwich, CT 06830
HOURS
Monday - Friday:
9:00AM - 6:00PM
Saturday:
9:00AM - 4:00PM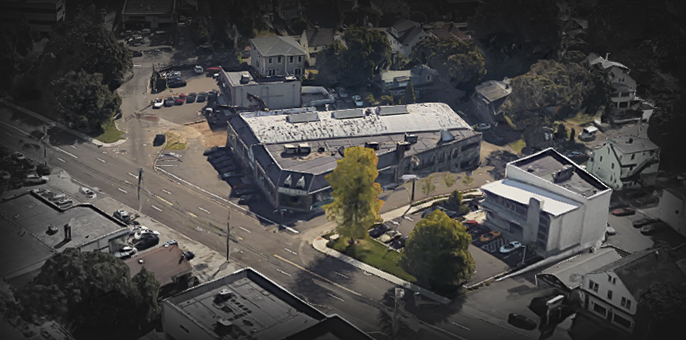 * Images, prices, and options shown, including vehicle color, trim, options, pricing and other specifications are subject to availability, incentive offerings, current pricing and credit worthiness.The advertised price does not include sales tax, dealer conveyance fee of $599, vehicle registration fees, other fees required by law, finance charges and any documentation charges.
We make every effort to ensure the accuracy of the information on this site, however errors do occur. Please verify all information with a sales associate by calling or e-mailing us.
If a person writes a check without sufficient funds in an associated account to cover it, the check will bounce, or be returned for insufficient funds. Each state has laws regulating how merchants may respond to bounced checks. In Connecticut, the merchant may file a civil suit and press criminal charges if the check writer does not reimburse him for a bounced check after the merchant has sent several notices regarding the matter.
Posted Notice Requirement
Merchants and other business owners who accept checks must post a notice where customers are likely to see it warning them of the potential consequences of writing bad checks. The notice must include the civil penalties that bad check writers may face, the appropriate Connecticut statute number and an advisory that the check writer may also face criminal penalties
Civil and Criminal Penalties
As of 2010, civil courts may require the check writer to reimburse the merchant for the value of the check plus pay up to $750 if he has no back account or $400 if the check is returned for insufficient funds. If the merchant chooses to press criminal charges, the bad check writer may face a fine of up to $1,000 and up to one year in jail. Writing a bad check is a felony charge if the check was for more than $1,000 and a misdemeanor if written for a lesser amount.
Required Written Notices
If a check bounces, the merchant must send the check writer a letter by certified mail at the check writer's last known address or place of business. Usually this letter is sent to the address on the writer's check. The letter must inform the writer that the check was returned ask him to reimburse the merchant for the amount of the check and inform him of the potential criminal or civil penalties if he fails to do so. If the check writers does not respond to the letter within 15 days of receipt, the merchant must send a second letter. This letter must inform the check writer that he has 30 days to reimburse the merchant before the merchant takes legal action against him. Both letters must be written in both English and Spanish.