Saved Vehicles

[

00

]
Welcome to My Garage, the modern way to utilize car inventory searches and make it easier for you to collect your vehicles of interest. Now you can personalize your vehicle search with cars that you have recently viewed and saved. If you sign up for our Alerts tool you will be notified by email when a price has been changed or the car has been sold. Our Auto Locator tool will also notify you when a vehicle you are searching for has been added to our inventory. We hope you enjoy using our My Garage tool.
Recently viewed (0)
No viewed cars.
Current Models
Previous Models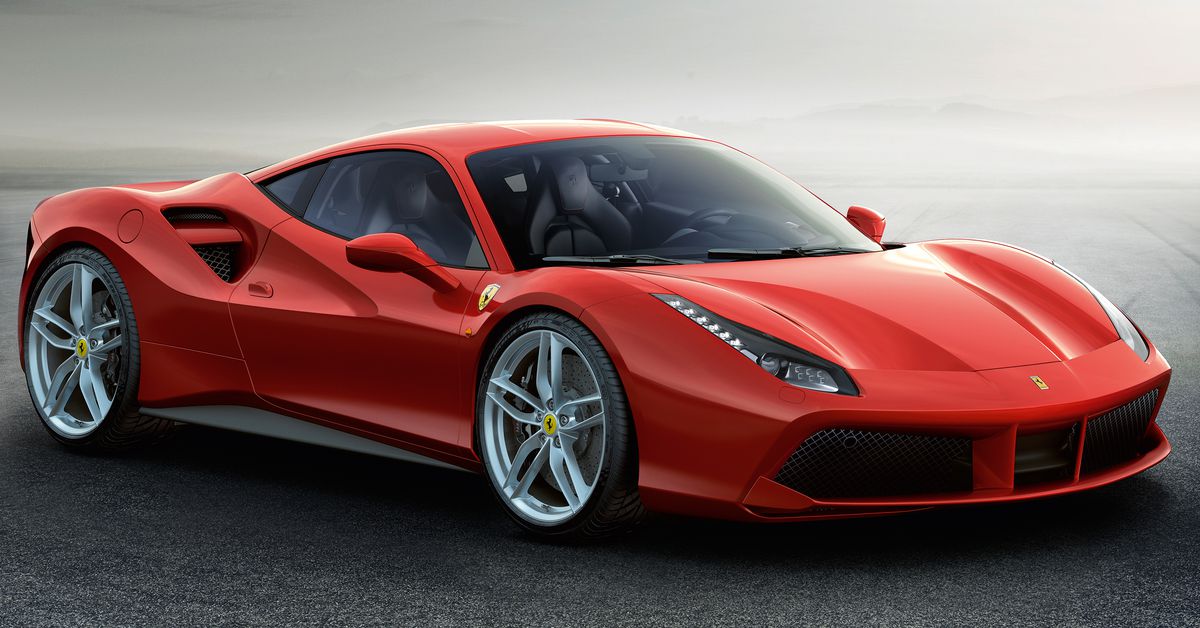 Sell Your Ferrari in Greenwich, CT
Are you looking to sell your Ferrari in Greenwich, Connecticut? With the strong demand for luxury vehicles in the area. Ferrari of Greenwich will surely sell your desired Ferrari for you, while there are many ways to go about selling a Ferrari, it's important to choose us to get the best price and sever all ties with the car quickly. Let's go through the process of selling your used Ferrari in Greenwich CT from getting an appraisal and choosing between buyers, all the way up until signing on the dotted line. Let's get started!
Getting the Best Price When Selling a Ferrari in Greenwich
If you are planning to sell your Ferrari in Greenwich, Connecticut, it is essential to get the best price possible for your vehicle. To get the best price when selling your Ferrari, there are a few things you can do.
Maintenance
Firstly, it is important to ensure that your car is in perfect condition. Any mechanical issues, wear and tear, or damage may negatively impact the final price you receive. Therefore, consider investing in any necessary repairs, maintenance, or detailing before putting your Ferrari up for sale. This will increase its value and appeal to potential buyers.
Reputable Dealership
Secondly, choose a reputable dealership like Ferrari of Greenwich to sell your Ferrari. This ensures that you work with professionals who understand the nuances of the luxury car market and can help you get the best price for your vehicle. Ferrari of Greenwich has a broad reach and a vast network of clients eager to acquire luxury cars, including Ferraris.
Benefits of Selling Your Ferrari in Greenwich
There are numerous benefits to selling your Ferrari in Greenwich, Connecticut, including:
Greenwich is known for having a high demand for luxury vehicles, particularly for high-end brands such as Ferrari. Therefore, it is an ideal location to sell your Ferrari quickly and for a competitive price.
Ferrari of Greenwich is a reputable dealership with years of experience in the luxury car market. We have a team of professionals who specialize in selling high-end vehicles, including Ferraris. By working with our dealership, you can rest assured that your Ferrari will be marketed effectively to their network of interested buyers.
How to Prepare Your Ferrari for Sale in Greenwich
If you're planning to sell your Ferrari in Greenwich, Connecticut, there are a few essential steps you'll need to take to ensure you get the best price possible while finding a buyer quickly. Here's a guide to help you prepare your Ferrari for sale in Greenwich.
Get an Appraisal
Before you list your Ferrari for sale, you'll need to get an accurate appraisal. At Ferrari of Greenwich, we offer an appraisal service that takes into account factors such as your car's make, model, condition, mileage, and history to establish a fair price.
Clean Your Car Thoroughly
Give your Ferrari a deep clean, inside and out, before listing it for sale. A clean and well-maintained car will appeal to potential buyers, making it easier to sell your Ferrari at the desired price.
Gather All Relevant Documentation
Collect all the relevant documentation to prove ownership and validate the vehicle's condition. This includes the title, vehicle registration fee, service records, and any other supporting documents that prove you've maintained your Ferrari correctly. Additionally, gather the documentation charges as well as finance charges along with sales tax days of receipt for selling your car.
Market Your Car Effectively
Marketing your Ferrari effectively is essential in attracting potential buyers. At Ferrari of Greenwich, we ensure your Ferrari advertised price through various channels, including our website and social media pages, to reach the right audience.
Negotiate and Sign the Sale Agreement
Once you find a buyer, negotiate the sale price, and sign the sale agreement. A sale agreement is a legally binding contract that establishes the terms of the transaction. Ensure that all the necessary paperwork is in order before the final transfer of ownership and payment.
The Best Ways to Market Your Ferrari for Sale In Greenwich
If you're looking to sell your Ferrari, there are critical steps you must take to ensure that you get the best price possible and quickly find a buyer.
Make
When preparing to sell your Ferrari in Greenwich, Connecticut, one of the most crucial factors to consider is the make of the car. Ferraris are renowned for their impeccable design, extraordinary performance, and unrivaled style. Each Ferrari model boasts unique features that make it a collector's item, and the make contributes significantly to its overall value. We take pride in our reputation for providing exceptional customer service.
Model
When it comes to selling your Ferrari in Greenwich, you cannot overlook the importance of the model of the car. Ferrari has a long-standing tradition of crafting exceptional sports cars that are renowned for their unparalleled performance, exquisite design, and advanced engineering. Every Ferrari model boasts unique features that make it a collector's item, and the model of the car plays a vital role in determining its overall value in the luxury car market.
Condition
The condition of your Ferrari is one of the most critical aspects that will determine the selling price and appeal to potential buyers. A well-maintained Ferrari that is in excellent condition will undoubtedly fetch a higher price than one that has been neglected. When assessing the condition of your car, you must consider factors such as the exterior and interior condition, mileage, and service history.
Mileage
The mileage of your Ferrari is another crucial factor that potential buyers will consider when evaluating your car. Generally, the lower the mileage, the higher the value of the car. This is because a car with lower mileage is assumed to have undergone less wear and tear, and therefore, it's expected to be in better condition than a car with higher mileage.
Easy Way to Sell Your Ferrari
Selling your Ferrari in Greenwich, CT can be a lucrative and rewarding lifestyle experience. Our team is committed to providing you with exceptional customer service throughout the entire sales process while helping you maximize your sale price. If you're ready to sell your used Ferrari in Greenwich, CT, contact us today and let us show you why we're one of the best dealerships around!
LOCATION
Ferrari of Greenwich
342 West Putnam Avenue
Greenwich, CT 06830
HOURS
Monday - Friday:
9:00AM - 6:00PM
Saturday:
9:00AM - 4:00PM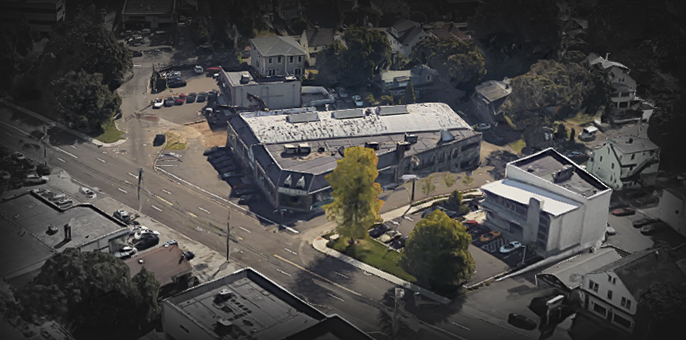 * Images, prices, and options shown, including vehicle color, trim, options, pricing and other specifications are subject to availability, incentive offerings, current pricing and credit worthiness.The advertised price does not include sales tax, dealer conveyance fee of $599, vehicle registration fees, other fees required by law, finance charges and any documentation charges.
We make every effort to ensure the accuracy of the information on this site, however errors do occur. Please verify all information with a sales associate by calling or e-mailing us.
If a person writes a check without sufficient funds in an associated account to cover it, the check will bounce, or be returned for insufficient funds. Each state has laws regulating how merchants may respond to bounced checks. In Connecticut, the merchant may file a civil suit and press criminal charges if the check writer does not reimburse him for a bounced check after the merchant has sent several notices regarding the matter.
Posted Notice Requirement
Merchants and other business owners who accept checks must post a notice where customers are likely to see it warning them of the potential consequences of writing bad checks. The notice must include the civil penalties that bad check writers may face, the appropriate Connecticut statute number and an advisory that the check writer may also face criminal penalties
Civil and Criminal Penalties
As of 2010, civil courts may require the check writer to reimburse the merchant for the value of the check plus pay up to $750 if he has no back account or $400 if the check is returned for insufficient funds. If the merchant chooses to press criminal charges, the bad check writer may face a fine of up to $1,000 and up to one year in jail. Writing a bad check is a felony charge if the check was for more than $1,000 and a misdemeanor if written for a lesser amount.
Required Written Notices
If a check bounces, the merchant must send the check writer a letter by certified mail at the check writer's last known address or place of business. Usually this letter is sent to the address on the writer's check. The letter must inform the writer that the check was returned ask him to reimburse the merchant for the amount of the check and inform him of the potential criminal or civil penalties if he fails to do so. If the check writers does not respond to the letter within 15 days of receipt, the merchant must send a second letter. This letter must inform the check writer that he has 30 days to reimburse the merchant before the merchant takes legal action against him. Both letters must be written in both English and Spanish.