Saved Vehicles

[

00

]
Welcome to My Garage, the modern way to utilize car inventory searches and make it easier for you to collect your vehicles of interest. Now you can personalize your vehicle search with cars that you have recently viewed and saved. If you sign up for our Alerts tool you will be notified by email when a price has been changed or the car has been sold. Our Auto Locator tool will also notify you when a vehicle you are searching for has been added to our inventory. We hope you enjoy using our My Garage tool.
Recently viewed (0)
No viewed cars.
Current Models
Previous Models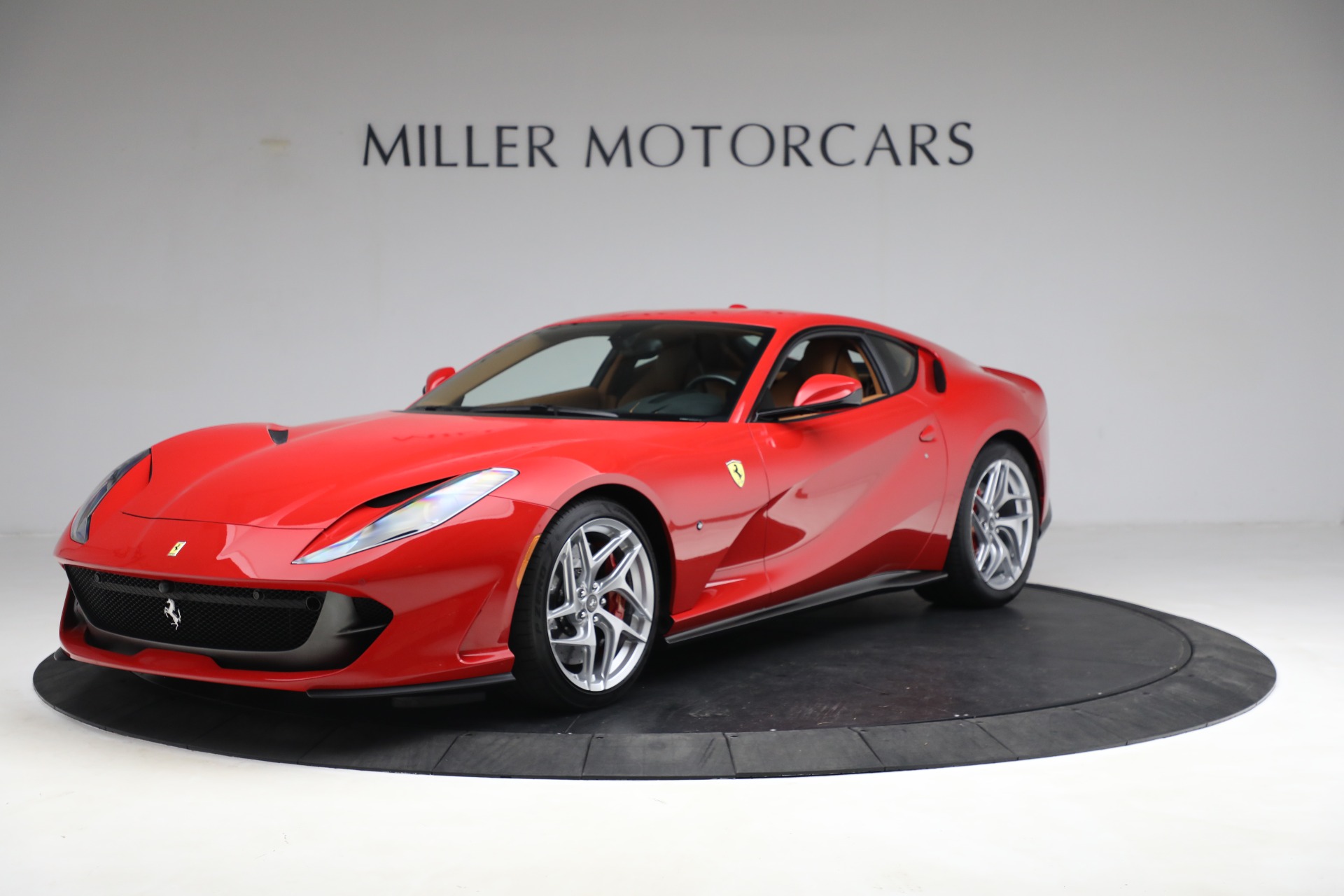 2018 Ferrari 812 Superfast Available in Greenwich
The streets of Greenwich, Connecticut, an upmarket enclave where extravagance knows no bounds, are lined with luxury vehicles that reflect both status and performance. Among these automotive treasures, the 2018 Ferrari 812 Superfast shines like a diamond, a symbol of Italian quality and craftsmanship. This affluent town, famed for its discerning citizens and respect for the better things in life, serves as the ideal setting for the arrival of this supercar sensation.
The Ferrari 812 Superfast is an engineering and design marvel that captivates not only with its stunning power but also with its flawless beauty. This automotive masterpiece redefines what it means to drive, with a heart that roars to life with 789 horsepower and a design that oozes luxury from every perspective. We invite you to join us on a voyage through the world of the 2018 Ferrari 812 Superfast, discovering the features, thrills, and insights that make it a sought-after treasure for those who want the very finest in performance and luxury.
Overview of the 2018 Ferrari 812 Superfast
The 6.5-liter V12 engine of the 2018 Ferrari 812 Superfast, which cranks out a mind-blowing 789 horsepower, is a work of automotive art. It is one of the fastest production cars in the world thanks to this remarkable power, which accelerates it from 0 to 60 mph in under 2.9 seconds. It is 211 mph at its top speed, making it naturally quick. The interior of the vehicle is stunning and features state-of-the-art technology and high-end materials, which complement the vehicle's sleek and aerodynamic exterior. For aficionados who seek both flair and performance in their supercar, its precise steering and nimble handling provide an unmatched driving experience.
Performance and Engine Specifications
The 6.5-liter V12 engine of the 2018 Ferrari 812 Superfast, which produces an astounding 789 horsepower and 530 lb-ft of torque, is a remarkable engineering marvel. With the help of this engine, the car can go from 0 to 60 mph in under 2.9 seconds. Thanks to precise handling and cutting-edge aerodynamics, it is not only extraordinarily fast but also remarkably agile, reaching a top speed of 211 mph.
The seven-speed dual-clutch automatic gearbox of the 812 Superfast provides lightning-fast changes, allowing drivers to take control and completely dominate the road. The car's power and performance can be felt in full force with this combination, ensuring an exhilarating driving experience that lives up to the iconic Ferrari name. Whether you're seeking a thrilling ride or superior performance, the 812 Superfast has it all!
Exterior Design
The 2018 Ferrari 812 Superfast is a work of art in terms of design. It has smooth, aerodynamic features that have been molded to improve airflow and performance. The body shape is the perfect blend of elegance and precision. Its curves are sharp and contoured to generate low drag and maximum downforce. The exterior also features signature details like the front grille and shield logo, adding a distinctive touch to the car's appearance.
The headlight units feature full LED technology for improved visibility while driving, day or night. This allows the driver to see even in the darkest of conditions, ensuring a safe and secure experience on the road. The sleek lines and sharp details of the front end are further enhanced by the blacked-out headlights, giving it an aggressive look that's sure to turn heads. All these elements come together to make the 812 Superfast an iconic symbol of beauty, power, and sophistication on the open road.
Interior Features
The interior of the cabin is luxurious, with highlights made of carbon fiber and beautiful leather upholstery. The seats are ergonomically designed for maximum comfort and feature adjustable headrests and thigh support. The dashboard has been crafted with meticulous attention to detail, incorporating a range of modern technological features that provide an effortless driving experience. It also includes multiple touchscreens to give access to the car's systems and important information, as well as features such as climate control and air conditioning. The 812 Superfast offers a refined driving environment that all passengers can enjoy thanks to its roomy cabin and simple design.
The 812 Superfast offers modern entertainment technology to provide the highest level of convenience and enjoyment. Bluetooth and USB connectivity are available, making it easy to connect smartphones and other devices for music streaming, hands-free calling, and access to navigation apps. A premium audio system is also included, with a range of drivers that provide full surround sound for an immersive listening experience. The instrument panel includes multiple touchscreens for easy access to all of the car's systems, as well as features such as climate control and air conditioning.
Double Wishbone Suspension
Discussing the car's performance and suspension, the 812 Superfast features a double-wishbone front and rear suspension for superior agility and handling. The front suspension uses adjustable dampers to ensure comfort and stability while cornering at high speeds. The rear suspension is designed to provide an even more precise drive by reducing body roll and improving traction in all road conditions.
The 812 Superfast also features an adjustable wheel camber, which allows drivers to adjust the camber angle of their wheels, creating increased contact with the road for improved grip and cornering performance. Additionally, the unique double wishbone suspension setup is designed to reduce body roll and provide superior stability and handling at high speeds. Overall, the advanced suspension technology found in the 812 Superfast gives drivers an unparalleled level of control and traction in any environment.
Experience Excellence: Make the 2018 Ferrari 812 Superfast Yours Today
The 2018 Ferrari 812 Superfast has found its true home in Greenwich, Connecticut, where luxury knows no bounds and discerning tastes rule. This Italian masterpiece stands as a beacon of automotive brilliance among the rich streets and lavish lifestyles. The 812 Superfast has earned its place as an icon in the world of extravagance thanks to its exciting power, timeless design, and impeccable craftsmanship. A visit to our dealership in Greenwich is an entry into an elite society of aficionados who appreciate the beauty and engineering behind this gorgeous supercar for those fortunate enough to consider purchasing it.
LOCATION
Ferrari of Greenwich
342 West Putnam Avenue
Greenwich, CT 06830
HOURS
Monday - Friday:
9:00AM - 6:00PM
Saturday:
9:00AM - 4:00PM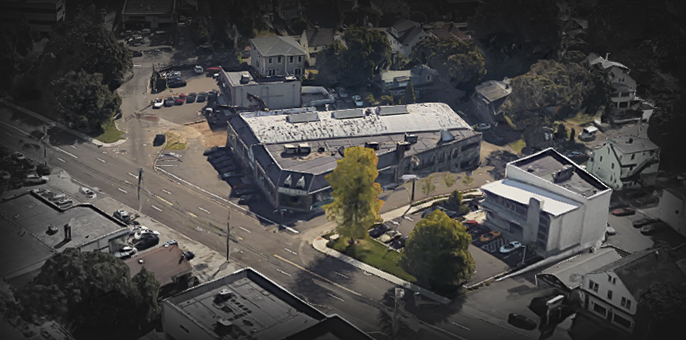 * Images, prices, and options shown, including vehicle color, trim, options, pricing and other specifications are subject to availability, incentive offerings, current pricing and credit worthiness.The advertised price does not include sales tax, dealer conveyance fee of $599, vehicle registration fees, other fees required by law, finance charges and any documentation charges.
We make every effort to ensure the accuracy of the information on this site, however errors do occur. Please verify all information with a sales associate by calling or e-mailing us.
If a person writes a check without sufficient funds in an associated account to cover it, the check will bounce, or be returned for insufficient funds. Each state has laws regulating how merchants may respond to bounced checks. In Connecticut, the merchant may file a civil suit and press criminal charges if the check writer does not reimburse him for a bounced check after the merchant has sent several notices regarding the matter.
Posted Notice Requirement
Merchants and other business owners who accept checks must post a notice where customers are likely to see it warning them of the potential consequences of writing bad checks. The notice must include the civil penalties that bad check writers may face, the appropriate Connecticut statute number and an advisory that the check writer may also face criminal penalties
Civil and Criminal Penalties
As of 2010, civil courts may require the check writer to reimburse the merchant for the value of the check plus pay up to $750 if he has no back account or $400 if the check is returned for insufficient funds. If the merchant chooses to press criminal charges, the bad check writer may face a fine of up to $1,000 and up to one year in jail. Writing a bad check is a felony charge if the check was for more than $1,000 and a misdemeanor if written for a lesser amount.
Required Written Notices
If a check bounces, the merchant must send the check writer a letter by certified mail at the check writer's last known address or place of business. Usually this letter is sent to the address on the writer's check. The letter must inform the writer that the check was returned ask him to reimburse the merchant for the amount of the check and inform him of the potential criminal or civil penalties if he fails to do so. If the check writers does not respond to the letter within 15 days of receipt, the merchant must send a second letter. This letter must inform the check writer that he has 30 days to reimburse the merchant before the merchant takes legal action against him. Both letters must be written in both English and Spanish.