Saved Vehicles

[

00

]
Welcome to My Garage, the modern way to utilize car inventory searches and make it easier for you to collect your vehicles of interest. Now you can personalize your vehicle search with cars that you have recently viewed and saved. If you sign up for our Alerts tool you will be notified by email when a price has been changed or the car has been sold. Our Auto Locator tool will also notify you when a vehicle you are searching for has been added to our inventory. We hope you enjoy using our My Garage tool.
Recently viewed (0)
No viewed cars.
Current Models
Previous Models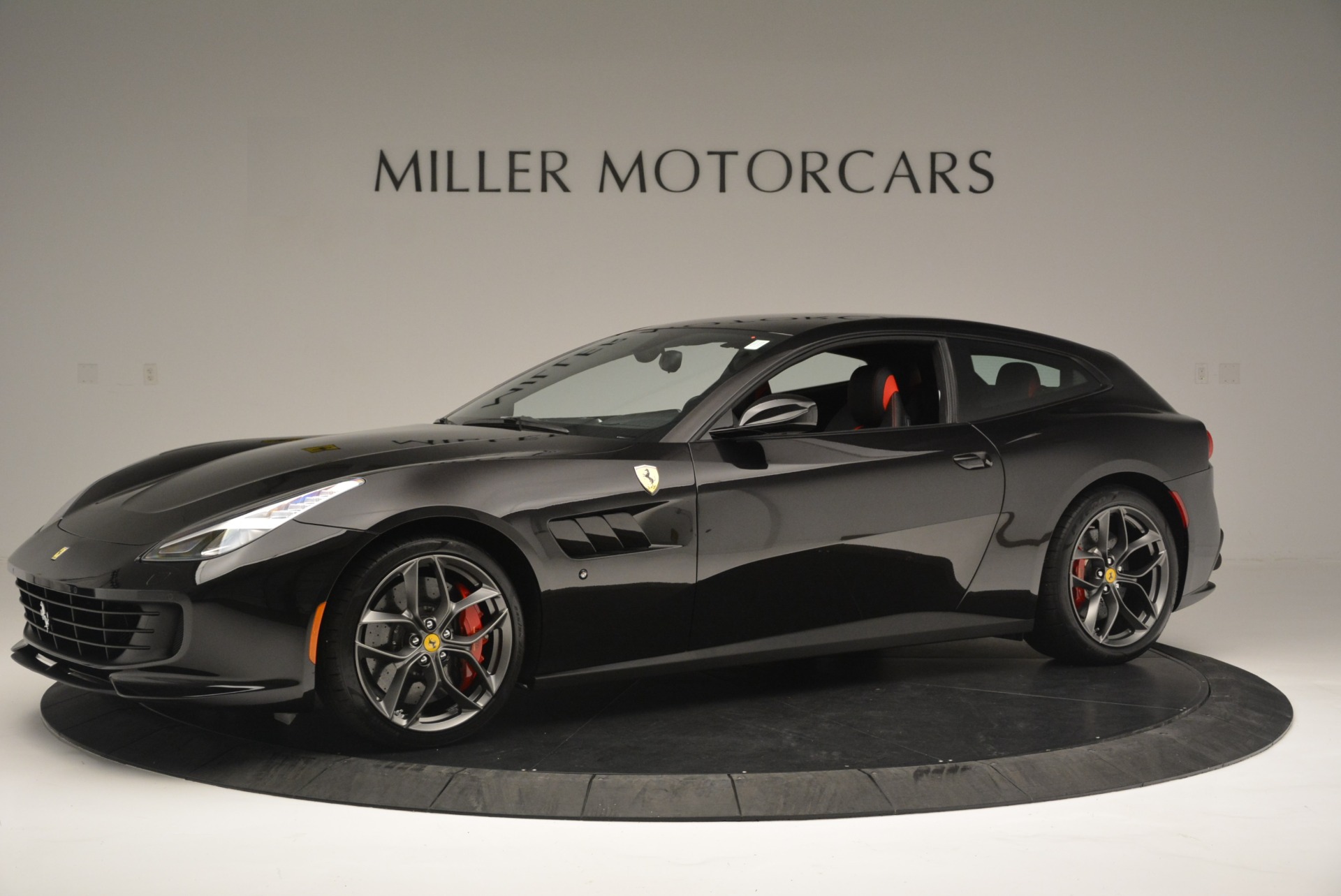 2018 Ferrari GTC4 Lusso For Sale
Are you in the market for Ferrari cars? If so, you may be wondering which one to choose. There are many different options available, and it cannot be easy to decide which fits your needs best. Ferraris are best whether rear-wheel drive or a foreign body style everyone wants to test drive.
One option that you may want to consider is the 2018 Ferrari GTC4Lusso. This car offers many features and benefits that you may find appealing to private sellers and dealers. Keep reading to learn more about the Ferrari GTC4Lusso and why it might be the right choice for you.
Comfy Interior
The 2018 Ferrari GTC4Lusso is known for its luxurious and cutting-edge interior design. The spacious cabin is elegantly appointed with fine leather upholstery and top-of-the-line electronics to provide a comfortable and all-wheel drive experience. It has luxurious heated seats and rear seats, and innovative technology.
Furthermore, the vehicle's instrument cluster is intuitively user-friendly, with large touchscreens that can be easily navigated using the just backup camera.
Additionally, the GTC4Lusso features driver assistance systems such as adaptive cruise control and blind spot monitoring, which help to enhance safety by maintaining awareness of the vehicle's surroundings.
Overall, the cargo space interior of the GTC4Lusso truly sets it apart from other high-end sports cars.
Exterior
The 2018 Ferrari GTC4Lusso is a high-performance luxury car with aggressive styling and advanced performance features. This sleek vehicle is designed for the modern driver. It boasts precision handling, powerful acceleration, and top-of-the-line braking. Molded from lightweight aluminum front wheels, its aerodynamically efficient body helps to reduce drag.
At the same time, its sophisticated double wishbone suspension system ensures an exceptionally smooth ride. In addition, the Ferrari's sweeping LED headlights, rear wheels, and chrome accents give it a distinctive look that sets it apart from other cars on the road.
Whether you're looking for a bold statement piece or a high-performance vehicle that can handle any driving challenge, the 2018 Ferrari GTC4Lusso is perfect.
Engine And Transmission
The 2018 Ferrari GTC4 Lusso is a premium performance car that offers unmatched levels of power and speed. The engine of this car is a 6.3-liter V12 that produces an impressive 680 horsepower, which is more than enough to propel the GTC4Lusso top speed from 0 to 60 mph in just 3.4 seconds.
In addition, this Ferrari features an advanced dual-clutch automatic transmission with seven speeds, allowing for smooth and precise shifting regardless of the driving conditions. Overall, the 2018 Ferrari GTC4Lusso is a high-performing luxury car that stands apart from the crowd.
So whether you're looking for blistering acceleration or a refined and comfortable ride, this vehicle has it all. So if you're ready for automotive excellence, look no further than the 2018 Ferrari GTC4Lusso.
Different Trims
The 2018 Ferrari GTC4Lusso comes in four trim levels: the base model, the T, the F1, and the Scuderia. Each offers unique features and performance capabilities, allowing you to customize your GTC4Lusso to fit your specific needs and preferences.
Base Model
The base model GTC4Lusso has a 6.3-liter V12 engine and a seven-speed automatic transmission. It also has leather upholstery, climate control, power seats, and a touchscreen infotainment system with navigation capabilities.
T Model
The T trim adds even more power to the GTC4Lusso T engine, bringing it up to 680 horsepower. It also includes a four-wheel steering system and sport-tuned suspension for improved handling and agility.
F1 Model
The F1 trim features the same engine and power as the T trim. Still, it adds even more advanced technology, such as an electronic differential and carbon ceramic brakes, for enhanced performance on the track.
Scuderia
Scuderia trim offers the ultimate power and features, including a 710 horsepower engine and fully adjustable suspension. It is designed for those who want to take their GTC4Lusso to its full potential on the racetrack.
No matter which trim level you choose, the 2018 Ferrari GTC4Lusso will provide a thrilling and luxurious driving experience.
Infotainment And Connectivity
The 2018 Ferrari GTC4Lusso offers an advanced infotainment system with a touchscreen display, Bluetooth connectivity, and navigation capabilities. It also includes an integrated Wi-Fi hotspot, allowing you to stay connected on the go. In addition, this luxury car offers Apple CarPlay and Android Auto compatibility for even more convenience and connectivity options.
Technology Features Of 2018 Ferrari GTC4lusso
The 2018 Ferrari GTC4Lusso is the ultimate in luxury and performance. This sleek sports car is designed with advanced technology features that ensure maximum driver comfort while maximizing driving performance. Some of the key technological highlights of the GTC4Lusso include
Active Aero Shutters
These innovative shutters improve aerodynamic efficiency and increase downforce at high speeds. They can be manually opened and closed or can remain fully automatic and open or close based on driving conditions.
Interactive Head-up Display
This cutting-edge feature brings key driving information directly into the driver's line of sight, allowing them to stay focused on the road ahead. The interactive HUD includes data on speed, turn-by-turn navigation instructions, speed limit warnings, and more.
Adaptive Suspension System
The adaptive suspension system enables drivers to adjust ride quality depending on their preferences and road conditions. With this system, you can choose between sports mode for aggressive handling or comfort mode for a smoother ride feel. No matter your setting, you'll stay in control with exceptional responsiveness at every turn.
So whether you're looking for pure performance or luxurious comfort, with its advanced technology features, the 2018 Ferrari GTC4 Lusso has it all!
Get The Fair Price Of This Best Car
Ferrari GTC4Lusso is an absolute masterpiece that meets all the expectations you could ever imagine for a car. From exterior to interior, everything is well-made to enhance your driving experience.
If you're in the market looking for a used 2018 Ferrari GTC4Lusso for sale, then visit our dealership Ferrari of Greenwich, to find the car you're looking for. We have a huge inventory of used Ferrari GTC4Lusso and new Ferraris that could be your next luxury car starting at affordable rates. Check the vehicle history and average price of a vast inventory listed on our website to find more.
LOCATION
Ferrari of Greenwich
342 West Putnam Avenue
Greenwich, CT 06830
HOURS
Monday - Friday:
9:00AM - 6:00PM
Saturday:
9:00AM - 4:00PM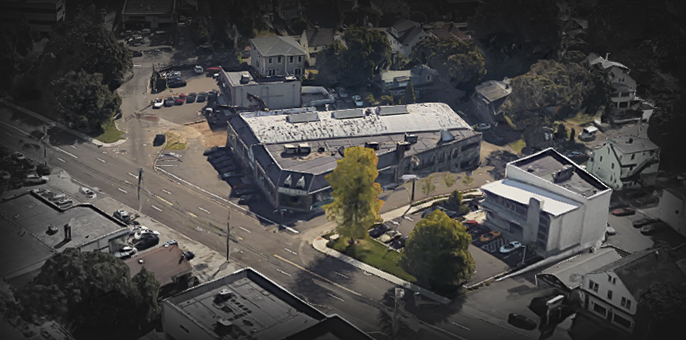 * Images, prices, and options shown, including vehicle color, trim, options, pricing and other specifications are subject to availability, incentive offerings, current pricing and credit worthiness.The advertised price does not include sales tax, dealer conveyance fee of $599, vehicle registration fees, other fees required by law, finance charges and any documentation charges.
We make every effort to ensure the accuracy of the information on this site, however errors do occur. Please verify all information with a sales associate by calling or e-mailing us.
If a person writes a check without sufficient funds in an associated account to cover it, the check will bounce, or be returned for insufficient funds. Each state has laws regulating how merchants may respond to bounced checks. In Connecticut, the merchant may file a civil suit and press criminal charges if the check writer does not reimburse him for a bounced check after the merchant has sent several notices regarding the matter.
Posted Notice Requirement
Merchants and other business owners who accept checks must post a notice where customers are likely to see it warning them of the potential consequences of writing bad checks. The notice must include the civil penalties that bad check writers may face, the appropriate Connecticut statute number and an advisory that the check writer may also face criminal penalties
Civil and Criminal Penalties
As of 2010, civil courts may require the check writer to reimburse the merchant for the value of the check plus pay up to $750 if he has no back account or $400 if the check is returned for insufficient funds. If the merchant chooses to press criminal charges, the bad check writer may face a fine of up to $1,000 and up to one year in jail. Writing a bad check is a felony charge if the check was for more than $1,000 and a misdemeanor if written for a lesser amount.
Required Written Notices
If a check bounces, the merchant must send the check writer a letter by certified mail at the check writer's last known address or place of business. Usually this letter is sent to the address on the writer's check. The letter must inform the writer that the check was returned ask him to reimburse the merchant for the amount of the check and inform him of the potential criminal or civil penalties if he fails to do so. If the check writers does not respond to the letter within 15 days of receipt, the merchant must send a second letter. This letter must inform the check writer that he has 30 days to reimburse the merchant before the merchant takes legal action against him. Both letters must be written in both English and Spanish.