Saved Vehicles

[

00

]
Welcome to My Garage, the modern way to utilize car inventory searches and make it easier for you to collect your vehicles of interest. Now you can personalize your vehicle search with cars that you have recently viewed and saved. If you sign up for our Alerts tool you will be notified by email when a price has been changed or the car has been sold. Our Auto Locator tool will also notify you when a vehicle you are searching for has been added to our inventory. We hope you enjoy using our My Garage tool.
Recently viewed (0)
No viewed cars.
Current Models
Previous Models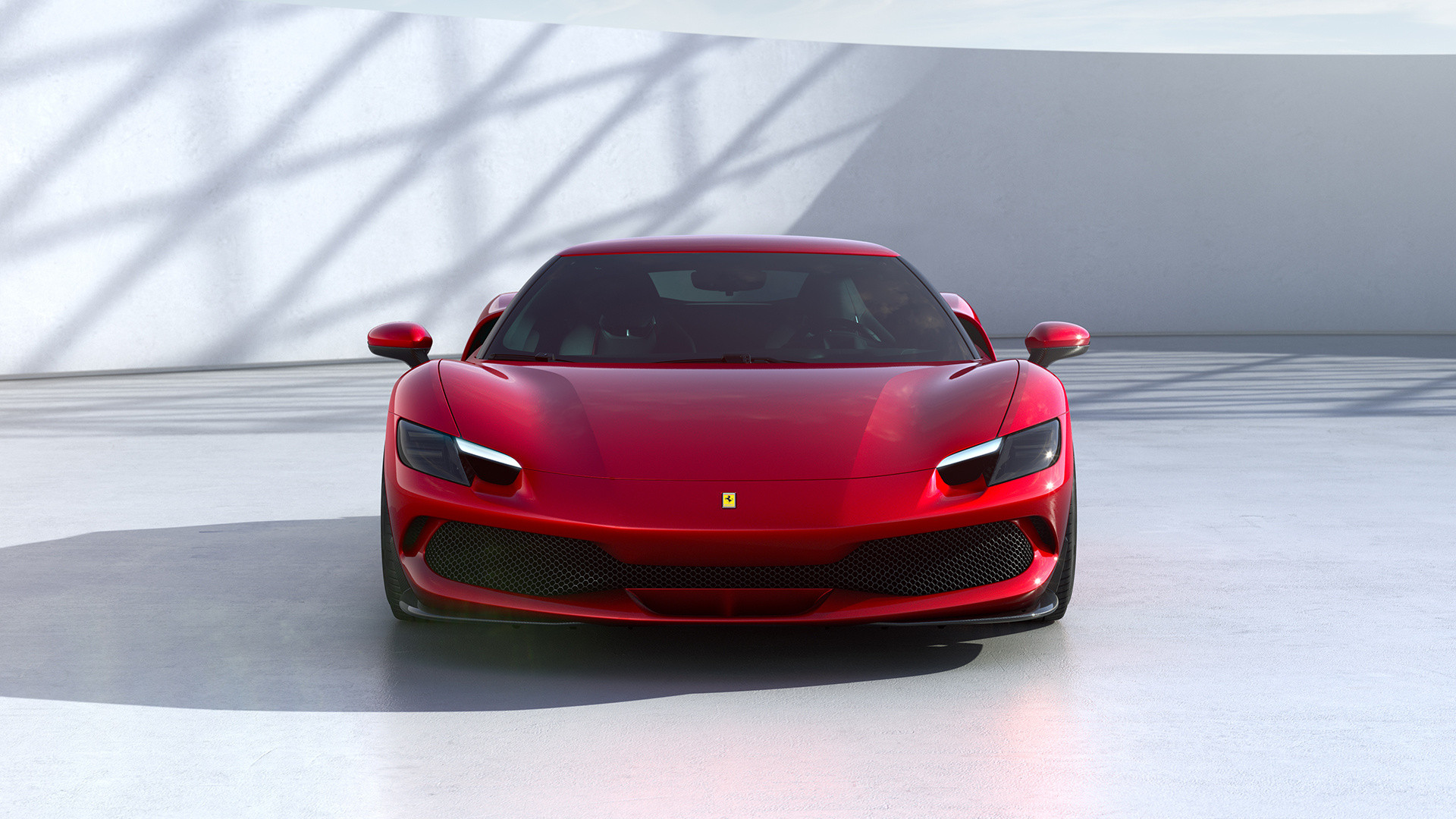 Ferrari 296 GTB Coming Soon
At Ferrari of Greenwich, we are excited to announce that Ferrari has been hard at work developing the 296 GTB, a car that is set to redefine what it means to be a supercar. With specs like 0-60 in 2.8 seconds and a top speed of over 200 mph, this car is sure to impress even the most discerning drivers. But what makes the 296 GTB truly special is its hybrid engine. This unique feature gives the car unparalleled performance and fuel efficiency, making it the perfect choice for anyone looking for an eco-friendly supercar. Stay tuned for more information on this exciting new release!
Development of the Ferrari 296 GTB
The development of this car began in 2016, and the car is set to hit the market in 2022. It will be available in both coupe and convertible versions, ensuring that everyone can experience its incredible power and handling. The hybrid engine is a combination of a V12 petrol engine and an electric motor, providing drivers with blistering performance while still achieving excellent fuel efficiency. The car was designed by Flavio Manzoni, who is also responsible for the design of Ferrari's other hybrid models including LaFerrari and SF90 Stradale.
The car was first unveiled at the Geneva Motor Show in March of 2020, and it has already generated a lot of buzz among supercar enthusiasts. With its combination of performance and eco-friendly features, the 296 GTB is sure to be a hit with drivers around the world. So stay tuned for more information on this exciting new release!
Engine and Performance
The engine in the 296 GTB is a V12 petrol engine, which produces a whopping 654 horsepower. This is combined with an electric motor that generates an additional 165 horsepower. This gives the car a total of 819 horsepower and over 800 lb-ft of torque, making it one of the most powerful cars on the market. The car has a top speed of over 200 mph and can go from 0 to 60 in just under three seconds.
The engine is mated to an eight-speed dual-clutch transmission, which provides lightning-fast shifting for optimal performance. The driver also has the option of using paddles on the steering wheel or an automatic mode that will select the best gear for the current driving conditions.
The 296 GTB also features a number of advanced driver assistance systems, including traction control, stability control, and anti-lock brakes. These systems help to keep the car under control in all types of driving conditions, ensuring that you always have maximum performance at your fingertips.
Design and Features
The 296 GTB is a stunning car to look at, with sleek lines and an aggressive stance that is sure to turn heads. It is also packed with features that will make your driving experience unforgettable. The cockpit has been designed for maximum comfort and convenience, with all the controls you need within easy reach. The car also comes equipped with a number of luxury features, including heated seats and a state-of-the-art sound system.
The Importance of Hybrid Cars
With its combination of performance and eco-friendly features, the 296 GTB is proof that hybrid cars can be just as exciting and powerful as traditional petrol-powered supercars. In an era where climate change is a major concern, it is more important than ever to have cars like this that can help reduce our carbon footprint. So if you're in the market for a supercar, make sure to check out this exciting new release from Ferrari.
Another major reason to consider a hybrid car is that they often have a much lower environmental impact than traditional petrol-powered cars. This is due to the fact that hybrids use less fuel and produce fewer emissions, making them an excellent choice for anyone looking to reduce their carbon footprint.
Furthermore, hybrids are becoming increasingly more affordable, with many models available for around the same price as traditional petrol-powered cars. So if you're looking for a car that is both exciting and eco-friendly, a hybrid is a perfect choice.
Buying a Hybrid Vehicle at Ferrari of Greenwich
If you're interested in buying a hybrid car, Ferrari of Greenwich is the perfect place to start. We have a wide selection of models available and even some pre-owned vehicles for those who want to stretch their budget.
We also offer a variety of financing options, so you can get the car you want without breaking the bank. We have experts on staff who can help you find the perfect hybrid for your needs and answer any questions you may have about these exciting new vehicles.
Who Are We?
At Ferrari of Greenwich, we are proud to offer the latest models from Ferrari, including the amazing upcoming 296 GTB. We also have a wide selection of other luxury brands, so you can find the perfect car for your needs.
Our team of experts can help you with anything from buying or leasing to financing and even insurance. We are committed to customer satisfaction, so you can rest assured that we will do everything in our power to ensure your complete satisfaction with every purchase or lease.
How to Buy Your Next Ferrari
If you're in the market for a new Ferrari, there are a few things you need to know. The first thing is that not all Ferraris are created equal. There are a number of different models available, each with its own unique set of features and benefits.
The next thing you need to know is how to buy your next Ferrari. There are a number of different ways you can do this, including buying it from our showroom or ordering your next Ferrari online.
You should also know how to buy a used Ferrari. We offer competitive financing options for those who want to stretch their budget or lease terms for those who plan on owning the vehicle long-term.
There are many reasons why you should consider buying a Ferrari through our dealership. We have a wide selection of models available, as well as a number of different financing options. We also offer a variety of services that will make the buying process easier and more convenient for you. So if you're in the market for a new or used Ferrari, be sure to visit our dealership today.
LOCATION
Ferrari of Greenwich
342 West Putnam Avenue
Greenwich, CT 06830
HOURS
Monday - Friday:
9:00AM - 6:00PM
Saturday:
9:00AM - 4:00PM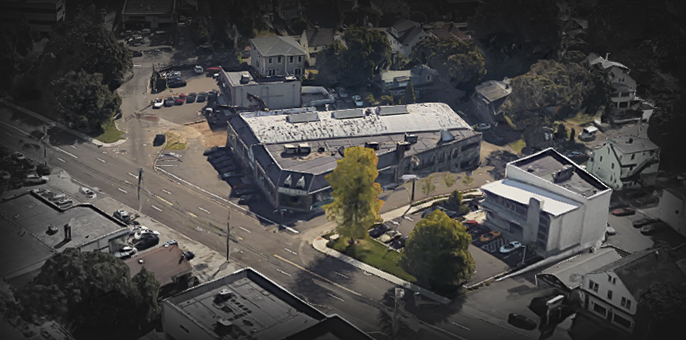 * Images, prices, and options shown, including vehicle color, trim, options, pricing and other specifications are subject to availability, incentive offerings, current pricing and credit worthiness.The advertised price does not include sales tax, dealer conveyance fee of $599, vehicle registration fees, other fees required by law, finance charges and any documentation charges.
We make every effort to ensure the accuracy of the information on this site, however errors do occur. Please verify all information with a sales associate by calling or e-mailing us.
If a person writes a check without sufficient funds in an associated account to cover it, the check will bounce, or be returned for insufficient funds. Each state has laws regulating how merchants may respond to bounced checks. In Connecticut, the merchant may file a civil suit and press criminal charges if the check writer does not reimburse him for a bounced check after the merchant has sent several notices regarding the matter.
Posted Notice Requirement
Merchants and other business owners who accept checks must post a notice where customers are likely to see it warning them of the potential consequences of writing bad checks. The notice must include the civil penalties that bad check writers may face, the appropriate Connecticut statute number and an advisory that the check writer may also face criminal penalties
Civil and Criminal Penalties
As of 2010, civil courts may require the check writer to reimburse the merchant for the value of the check plus pay up to $750 if he has no back account or $400 if the check is returned for insufficient funds. If the merchant chooses to press criminal charges, the bad check writer may face a fine of up to $1,000 and up to one year in jail. Writing a bad check is a felony charge if the check was for more than $1,000 and a misdemeanor if written for a lesser amount.
Required Written Notices
If a check bounces, the merchant must send the check writer a letter by certified mail at the check writer's last known address or place of business. Usually this letter is sent to the address on the writer's check. The letter must inform the writer that the check was returned ask him to reimburse the merchant for the amount of the check and inform him of the potential criminal or civil penalties if he fails to do so. If the check writers does not respond to the letter within 15 days of receipt, the merchant must send a second letter. This letter must inform the check writer that he has 30 days to reimburse the merchant before the merchant takes legal action against him. Both letters must be written in both English and Spanish.