Saved Vehicles

[

00

]
Welcome to My Garage, the modern way to utilize car inventory searches and make it easier for you to collect your vehicles of interest. Now you can personalize your vehicle search with cars that you have recently viewed and saved. If you sign up for our Alerts tool you will be notified by email when a price has been changed or the car has been sold. Our Auto Locator tool will also notify you when a vehicle you are searching for has been added to our inventory. We hope you enjoy using our My Garage tool.
Recently viewed (0)
No viewed cars.
Current Models
Previous Models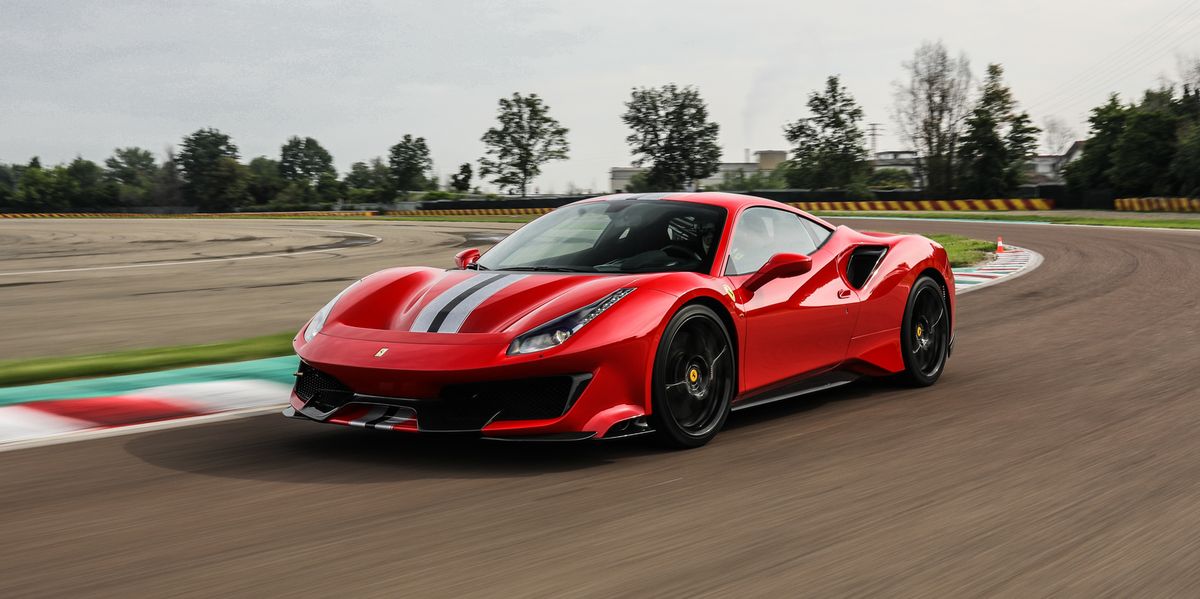 Ferrari 488 Pista Performance Features
The Ferrari 488 Pista is the latest and most powerful member of the Prancing Horse's mid-engine V8 family. Named for Italy's famed racetracks, this track-focused model delivers blistering performance with enhanced dynamics and agility. Throughout this article, we will take a closer look at a model breakdown as well as the capabilities and specifications of this beauty.
Background
On March 6, 2018, Ferrari unveiled the 488 Pista at the Geneva International Motor Show. Make sure to click the link to witness a video of the unveiling. This special-series model is based on the Ferrari 458 Speciale and was developed with the specific goal of being "the company's best-ever sports car".
To achieve this, engineers focused on three main areas: power, weight reduction, and enhanced dynamics. The result is a car that weighs about 200 pounds less than the standard 458 Italia, with 50 more horsepower and significantly improved handling.
This car has won awards such as TopGear's "2018 Supercar of the Year", and is certainly living up to the hype.
Engine
V8

0-62 MPH: 2.8 seconds

Specific Power Output: 2.23 kW/cu in
Utilizing Ferrari's most powerful V-engine ever, the Pista is capable of accelerating from 0-62 mph in just seconds. With a specific power output, this engine delivers an unprecedented level of performance. This vehicle can produce 720 cv at 8,000 rpm, producing the best specific power output in its class at 185 cv/l, while torque is higher at all engine speeds, topping out at 770 Nm (10 Nm more than the 488 GTB).
Aerodynamics
This car was sculpted not only to look beautiful but with innovative elements to maximize its performance. The aerodynamic S-Duct at the front shortens the nose of the car, giving it a floating wing effect visually. The 488 GTE is referenced by having the black, omega-shaped edging on the front numbers and the side flicks.
The back of the vehicle has a dolphin-rear spoiler, which appears suspended to prove an impression of lightness and efficiency. It also has a two-tone livery that extends the entire length of the car, starting at the front bumper, and makes its way back into the S-duct and rear spoiler.
Interior
Lightweight materials such as Carbon fibre and Alcantara

Contrasting hand-stitching, tread plates, and heel rests

Sculpted door panels

The volume of under-dash area reduced by removal of glove department

Replaced by storage pockets on rear bench and doors
With a lot of the common elements eliminated in this vehicle, it gives the driver a distinct racing feel and provides an unforgettable experience.
Performance Features
There are many features added to this vehicle to provide the best performance possible. The Side Slip Control system (SSC) has been updated with a new algorithm to manage rear-axle torque vectoring. This optimizes traction and maximizes power delivery out of corners.
The Electronic Stability Control (ESC) system has also been recalibrated to allow for more engagement from the driver. This system will still intervene when necessary but allows for more exploration before it does.
The Ferrari Dynamic Enhancer (FDE) is a new addition that gives the driver the ability to adjust the level of rear-end slip with the push of a button. With this, you can have more control over your drifts and slides.
Safety Features
Safety is important to Ferrari and is always kept in mind when new features are being added. The SSC system works with the ESC system to provide the best safety possible. In addition, the FDE system gives the driver more control and allows them to intervene if necessary.
Features include:
ABS

EBD

Brake Assist

Traction Control

Stability Control
Handling
In terms of handling, this car was designed to be more agile and responsive. The suspension has been stiffened and the springs are shorter to lower the center of gravity. The front end has also been lowered to improve aerodynamics. The result is a car that handles better than any other Ferrari before it.
Specifications
Now, let us take a deeper look at the specifications.
Engine
TYPE: V8 – 90°twin-turbo – Dry sump

OVERALL DISPLACEMENT: 238,1cu in

MAX. POWER OUTPUT: 530 kW (720 cv) at 8000 rpm

MAX. TORQUE: 770 Nm at 3000 rpm 7th gear

SPECIFIC POWER OUTPUT: 2,23kW/cu in

MAX. ENGINE SPEED: 8000rpm

COMPRESSION RATIO: 9.6:1
Dimensions and Weight
LENGTH: 181,3in

WIDTH: 77,8in

HEIGHT: 47,5in

WHEELBASE: 104,3in

FRONT TRACK: 66,1in

REAR TRACK: 64,9in

KERB WEIGHT: 3053lb

DRY WEIGHT: 2822lb

DRY WEIGHT/POWER RATIO: 5,33lb/kW

WEIGHT DISTRIBUTION: 41.5% front – 58.5 rear

BOOT CAPACITY: 6,00cu ft

FUEL TANK CAPACITY: 22.7 (3,8 reserve)US gallon
Tires
FRONT: 245/35 ZR 20 J9,0

REAR: 305/30 ZR 20 J11.0
Brakes
FRONT: 398 x 223 x 38mm

REAR: 360 x 233 x 32mm
Transmission/Gearbox
F1 7-SPEED DUAL-CLUTCH GEARBOX
Performace
0-62 MPH: 2,85s

0-124 MPH: 7,6s

62-0 MPH: 93,5ft

MAX. SPEED: >211mph

FIORANO LAP TIME: 1'21,5"
Fuel Consumption
LOW: 19,4l/100km

MID: 11,8l/100km

HIGH: 11l/100km

EXTRA HIGH: 12,4l/100km

COMBINED: 12,8l/100km
Upgrades
Upgrades to this vehicle include a new engine, suspension, and brakes. The result is a car that is more powerful and agile than ever before. If you are looking for the best performance possible, then this is the car for you.
Conclusion
The Ferrari 458 Italia was an amazing car. The Ferrari488 Pista is even better. With more power, better handling, and updated safety features, this car is the perfect choice for anyone looking for the best performance possible.
It is meant to be driven hard and pushed to the limit, perfect for someone who is a driving enthusiast and wants to really put handling to the test. Around the track, this car is in a class of its own. With all the new additions and upgrades, the Ferrari488 Pista is the best choice for anyone looking for the best performance possible.
The exterior utilizes its aero package to not only look good but also function as intended. The result is a car that is both beautiful and fast. The interior focuses on removing unnecessary weight to improve performance. This leaves a cabin that is comfortable and functional.
If you are interested in possibly purchasing or test-driving this vehicle, then you have come. to the right place. Here at Ferrari of Greenwich, we have plenty of options available. It is our priority to make sure that our customers find the perfect car for their needs.
Please feel free to contact us with any questions or concerns that you may have. We would be more than happy to help you in any way possible. You can visit our website at Miller Motorcars: Ferrari of Greenwich, or give us a call at (866) 422-0486. We are also located at 342 West Putnam Avenue, Greenwich, CT 06830.
LOCATION
Ferrari of Greenwich
342 West Putnam Avenue
Greenwich, CT 06830
HOURS
Monday - Friday:
9:00AM - 6:00PM
Saturday:
9:00AM - 4:00PM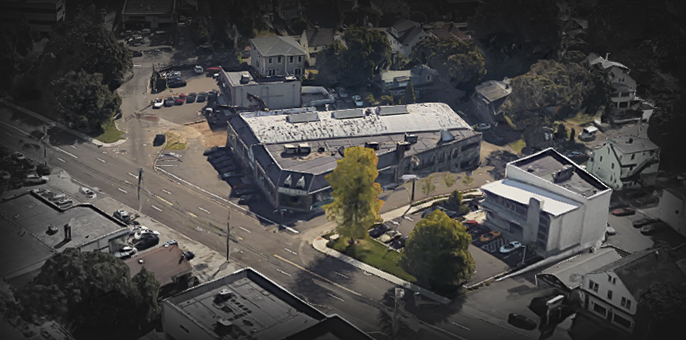 * Images, prices, and options shown, including vehicle color, trim, options, pricing and other specifications are subject to availability, incentive offerings, current pricing and credit worthiness.The advertised price does not include sales tax, dealer conveyance fee of $599, vehicle registration fees, other fees required by law, finance charges and any documentation charges.
We make every effort to ensure the accuracy of the information on this site, however errors do occur. Please verify all information with a sales associate by calling or e-mailing us.
If a person writes a check without sufficient funds in an associated account to cover it, the check will bounce, or be returned for insufficient funds. Each state has laws regulating how merchants may respond to bounced checks. In Connecticut, the merchant may file a civil suit and press criminal charges if the check writer does not reimburse him for a bounced check after the merchant has sent several notices regarding the matter.
Posted Notice Requirement
Merchants and other business owners who accept checks must post a notice where customers are likely to see it warning them of the potential consequences of writing bad checks. The notice must include the civil penalties that bad check writers may face, the appropriate Connecticut statute number and an advisory that the check writer may also face criminal penalties
Civil and Criminal Penalties
As of 2010, civil courts may require the check writer to reimburse the merchant for the value of the check plus pay up to $750 if he has no back account or $400 if the check is returned for insufficient funds. If the merchant chooses to press criminal charges, the bad check writer may face a fine of up to $1,000 and up to one year in jail. Writing a bad check is a felony charge if the check was for more than $1,000 and a misdemeanor if written for a lesser amount.
Required Written Notices
If a check bounces, the merchant must send the check writer a letter by certified mail at the check writer's last known address or place of business. Usually this letter is sent to the address on the writer's check. The letter must inform the writer that the check was returned ask him to reimburse the merchant for the amount of the check and inform him of the potential criminal or civil penalties if he fails to do so. If the check writers does not respond to the letter within 15 days of receipt, the merchant must send a second letter. This letter must inform the check writer that he has 30 days to reimburse the merchant before the merchant takes legal action against him. Both letters must be written in both English and Spanish.