Saved Vehicles

[

00

]
Welcome to My Garage, the modern way to utilize car inventory searches and make it easier for you to collect your vehicles of interest. Now you can personalize your vehicle search with cars that you have recently viewed and saved. If you sign up for our Alerts tool you will be notified by email when a price has been changed or the car has been sold. Our Auto Locator tool will also notify you when a vehicle you are searching for has been added to our inventory. We hope you enjoy using our My Garage tool.
Recently viewed (0)
No viewed cars.
Current Models
Previous Models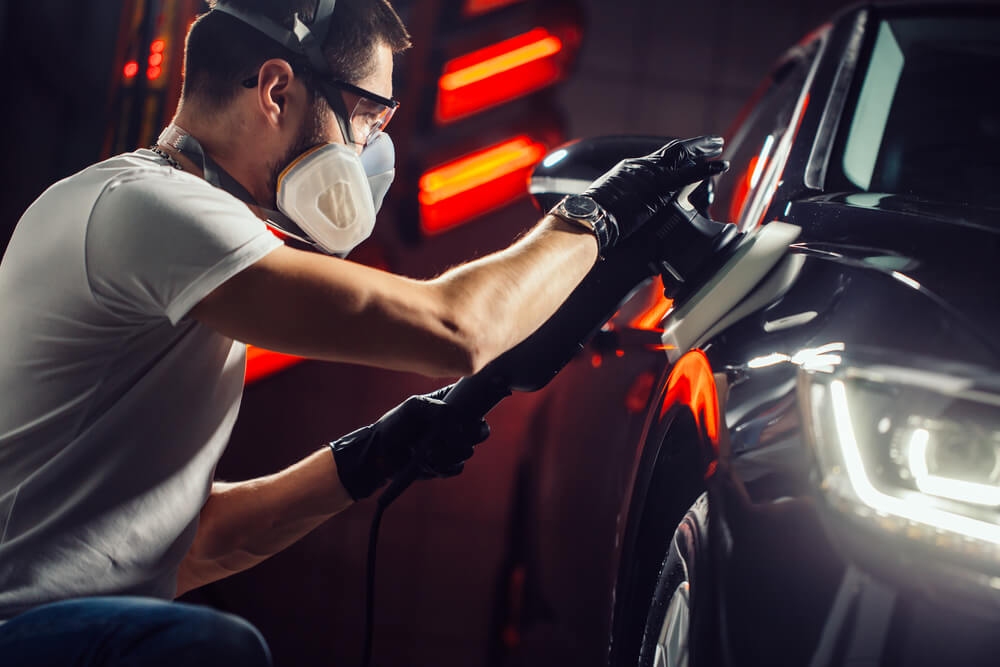 Ferrari Servicing In Greenwich
Taking care of luxurious cars like Ferraris is of extreme necessity as they cost more if not taken care of. Luxury cars can be kept in perfect condition with the help of professional services from qualified mechanics in Greenwich. Here at our shop, we offer a wide range of services for Ferraris of all ages and models. From oil changes to engine rebuilds, we can take care of everything for you. So don't wait any longer – visit us today for the best servicing ever!
Routine Maintenance
We provide routine maintenance for Ferrari vehicles to keep them in order and running smoothly and efficiently. Regular maintenance includes oil changes, filter changes, tire rotations, brake pad inspections, and replacements if necessary, as well as performing a complete check-up of the vehicle's systems, such as the cooling system, engine components, transmission, fuel system, and more. Depending on the age of the car, regular maintenance can help reduce repair costs by preventing costly repairs down the road.
Complex Repairs
Ferrari vehicles are highly sophisticated machines that require expert knowledge and expertise when it comes to complex repairs. This can include engine rebuilds or replacements, suspension or steering repairs or replacements, electrical system repairs, or replacement of any major component. These types of repairs are not only expensive but are also time-consuming and require specialized tools like ours and knowledge to ensure a successful repair job.
Body & Paint Repair
The bodywork of a Ferrari Aperta or other Ferrari models often needs to be repaired due to minor dents or scratches that occur over time from everyday use or accidents. We provide quality bodywork repair services in order to restore the vehicle's original appearance. In addition, we offer paint restoration services which involve sanding down existing paint and applying new coats of color in order to restore a glossy shine.
Accidental Repairs
We understand that accidents can happen, even to the most careful Ferrari owners. We provide comprehensive repair services for accident-related damages such as dents or scratches from collisions or other incidents. Our team is experienced in restoring Ferraris back to pre-accident condition and can help get your vehicle back on the road quickly.
Full Detailing Services
Ferrari detailing services involve cleaning both the exterior and interior surfaces of your vehicle in order to preserve its value and condition over time. These services typically include waxing/polishing the outer surfaces with our unique products designed specifically for Ferraris; cleaning wheels/rims with dedicated wheel cleaners; vacuuming all upholstery; shampooing carpets; cleaning windows; polishing glass; cleaning dashboards/panel trim pieces; wiping door panels; dressing interior vinyl/leather surfaces; conditioning tires/weather stripping etc.
It is recommended that you must opt for these types of services at least once every two years in order to maintain your vehicle's aesthetic appeal and overall condition.
Full Vehicle Restoration
For those looking for a complete makeover for their Ferrari – body & paint work combined with mechanical work – we have it covered for them.
Vehicle restoration typically involves completely disassembling each individual part within the vehicle, including engines, transmissions, suspensions & brakes, before beginning any repair processes, such as welding rust spots or replacing broken parts with new ones sourced from authorized suppliers only before reassembling everything back together again. The end result should be a Ferrari that looks almost brand new again.
Preventive Maintenance
At our shop, we understand that preventive maintenance is essential in order to prevent any potential problems or issues before they become major ones. This type of maintenance involves regular checks and inspections of the body from the inside out.
Along with these necessary routine check-ups and servicing, preventive maintenance also involves thorough cleaning and detailing of the vehicle's exterior, interior components, and engine bay. Cleaning can also help prevent rust buildup on metal surfaces which can weaken them over time. Moreover, preventive maintenance should also include regular fluid top-ups such as coolant levels, brake fluid levels, and transmission fluid levels, if applicable.
Performance Upgrades
We also provide performance upgrades for your vehicle. Performance upgrades can include anything from engine modifications, such as installing a supercharger or turbocharger, to suspension and brake system upgrades. We have all the necessary parts you need in order to get the best for your Ferrari.
Vehicle Customizations
Customization services are also available, where you can customize your Ferrari according to your specific preferences and tastes. We offer complete customization services ranging from adding aftermarket equipment, changing body panels/hoods, and painting the vehicle in any color you like.
Manufacturer Quality Parts
Aside from regular maintenance, our shop also provides a full range of accessories that are designed specifically for Ferraris. Battery chargers can be installed to ensure optimal battery performance and longevity, while steering covers protect the steering wheel from wear and tear over time due to normal use. Carbon fiber kits help enhance the aesthetics of the vehicle's exterior with its sleek finish, while aluminum footrests provide comfort while driving. We have authentic and genuine parts for all models of Ferrari to make your sporty a luxurious and new drive. Search out parts that you need for your beautiful sporty.
Book Us To Give Your Sports Car A New Look!
We at Greenwich, CT, look forward to auto repair and serving your Ferrari with our top-notch services. Get in touch today for more information and a quote. We guarantee your complete satisfaction no matter in what condition your car is. With our team of highly skilled technicians, we have the capability to deliver excellent results that will exceed your expectations. We provide the highest standards of excellence in all aspects of customer service while always maintaining an honest and ethical approach to business. You can also come around to check our inventory of Ferraris and get a delivery today. So get an appointment now for our collection of services, no matter
LOCATION
Ferrari of Greenwich
342 West Putnam Avenue
Greenwich, CT 06830
HOURS
Monday - Friday:
9:00AM - 6:00PM
Saturday:
9:00AM - 4:00PM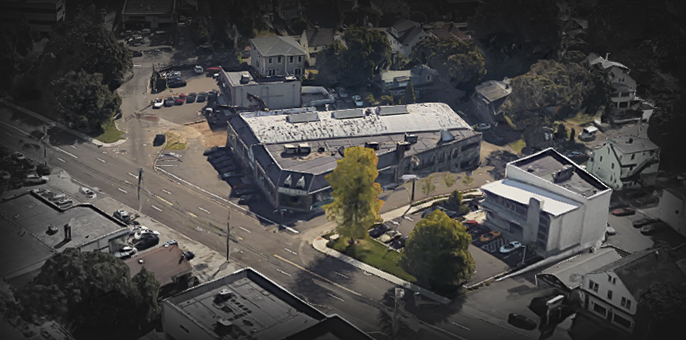 * Images, prices, and options shown, including vehicle color, trim, options, pricing and other specifications are subject to availability, incentive offerings, current pricing and credit worthiness.The advertised price does not include sales tax, dealer conveyance fee of $599, vehicle registration fees, other fees required by law, finance charges and any documentation charges.
We make every effort to ensure the accuracy of the information on this site, however errors do occur. Please verify all information with a sales associate by calling or e-mailing us.
If a person writes a check without sufficient funds in an associated account to cover it, the check will bounce, or be returned for insufficient funds. Each state has laws regulating how merchants may respond to bounced checks. In Connecticut, the merchant may file a civil suit and press criminal charges if the check writer does not reimburse him for a bounced check after the merchant has sent several notices regarding the matter.
Posted Notice Requirement
Merchants and other business owners who accept checks must post a notice where customers are likely to see it warning them of the potential consequences of writing bad checks. The notice must include the civil penalties that bad check writers may face, the appropriate Connecticut statute number and an advisory that the check writer may also face criminal penalties
Civil and Criminal Penalties
As of 2010, civil courts may require the check writer to reimburse the merchant for the value of the check plus pay up to $750 if he has no back account or $400 if the check is returned for insufficient funds. If the merchant chooses to press criminal charges, the bad check writer may face a fine of up to $1,000 and up to one year in jail. Writing a bad check is a felony charge if the check was for more than $1,000 and a misdemeanor if written for a lesser amount.
Required Written Notices
If a check bounces, the merchant must send the check writer a letter by certified mail at the check writer's last known address or place of business. Usually this letter is sent to the address on the writer's check. The letter must inform the writer that the check was returned ask him to reimburse the merchant for the amount of the check and inform him of the potential criminal or civil penalties if he fails to do so. If the check writers does not respond to the letter within 15 days of receipt, the merchant must send a second letter. This letter must inform the check writer that he has 30 days to reimburse the merchant before the merchant takes legal action against him. Both letters must be written in both English and Spanish.