Saved Vehicles

[

00

]
Welcome to My Garage, the modern way to utilize car inventory searches and make it easier for you to collect your vehicles of interest. Now you can personalize your vehicle search with cars that you have recently viewed and saved. If you sign up for our Alerts tool you will be notified by email when a price has been changed or the car has been sold. Our Auto Locator tool will also notify you when a vehicle you are searching for has been added to our inventory. We hope you enjoy using our My Garage tool.
Recently viewed (0)
No viewed cars.
Current Models
Previous Models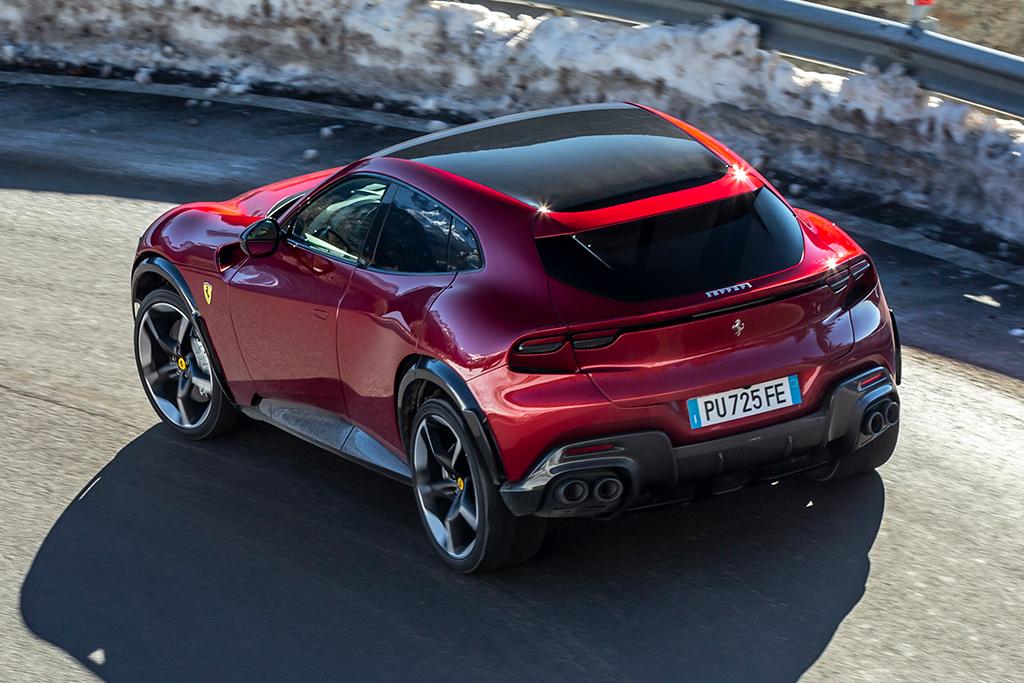 First Ferrari SUV Coming Soon
Experience an amazing blend of raw power and unparalleled luxury as Ferrari ventures into uncharted territory. Introducing the highly anticipated Ferrari SUV, coming very soon. Breaking all barriers, the legendary Italian automaker is set to redefine the concept of automotive excellence with the launch of the Ferrari Purosangue SUV. With production beginning in 2023, the world eagerly awaits the arrival of this groundbreaking masterpiece. Prepare yourself for a thrilling adventure as Ferrari unleashes its unmistakable charm, craftsmanship, and exhilarating performance in an entirely new form.
Get ready to witness the fusion of iconic design, cutting-edge technology, and the spirit of pure exhilaration at our dealership. As soon as it hits the market, come test drive the amazing car and be the first to drive this revolutionary new Ferrari.
Non-Substitubale Engine Power and Performance
With its incredible performance, the Ferrari Purosangue SUV is creating waves in the automotive world. This SUV is a force to be reckoned with, with a maximum power hybrid of 725 CV at 7750 rpm. Its V12 engine has a 65° angle and a specified output of 111 cv/l. This technology has been completely revamped in order to optimize the intake, timing, and exhaust systems. The vehicle's combustion and mechanical efficiency are on par with Formula One Ferrari cars, making for an unforgettable driving experience. The use of a nitrate steel crankshaft and a reduced bearing clearance improves the SUV's overall performance, allowing it a top speed of more than 310 km/h.
Low on Emission, High on Efficiency
This vehicle has a low impact on the environment. The Ferrari Purosangue is a good alternative for the ecologically aware motorist due to its low CO2 emissions, ranging from 687 g/km to an amazing 334 g/km. Its combined fuel efficiency of 17.3 liters per hundred kilometers is particularly noteworthy. Unusually low fuel economy for an SUV, as low as 14.9 L/100 km, is achieved in the mid-and high-range trims.
The New Suspension System
The forthcoming Purosangue features an innovative, dynamic suspension system that integrates a hydraulic shock absorber and an electric motor. The system's ability to respond to varying road conditions and the driver's actions has led many to conclude that it is vastly superior to more conventional suspension configurations. According to the experts, driving with this active suspension technology will be like nothing you've ever experienced.
Innovative Exterior Design – Combining the Best
The Ferrari Purosangue SUV's external design is a triumph of automotive artistry. This SUV has a distinctive and aerodynamic design thanks to replacing the front grille with a dihedral suspension on the lower part. The camera and parking sensors are seamlessly built into the vehicle's contours, adding a touch of sophistication to the overall look. The daytime running lights (DLRs) on either side of the hood, centered between the two banks of air vents, elevate the design to a higher level. The Ferrari Purosangue SUV, with its four doors and streamlined body, is a prime example of Ferrari's dedication to fusing innovative design with performance-oriented characteristics.
Sound Interior Aesthetics – The First Ever 4-Seater Ferrari
The inside of the Ferrari Purosangue is a showcase of style and sophistication. When you open the large doors, you'll find a luxurious interior that's the pinnacle of modern styling and the GT sports car's characteristic look and feel. The tiny yet ergonomically developed shapes make the most of the available area without sacrificing comfort. A relaxing ride is guaranteed on the adjustable, heated back seats. The two separate cockpits allow you to focus on the road and the thrill of driving a Ferrari.
Entertainment with Family
The new Ferrari Purosangue SUV has a cutting-edge media and communication setup. There is no dashboard-mounted screen, but there are two 10.2-inch displays; one serves as a digital instrument cluster, while the other is positioned on the passenger side. Despite including Apple CarPlay and Android Auto as standard features, the newest Ferrari does not include a built-in navigation system. The Ferrari SUV is banking on the fact that customers would rather use their own devices for this, thereby facilitating a natural progression from car to mobile.
Purosangue Meets the Highest Safety Standard
Ferrari is known for producing high-performance sports cars, but their latest model, the Purosangue, takes a step in a different direction by including safety features that prioritize driver and passenger protection. One such feature is the hill descent control, which enables safe and controlled descents on uneven and steep slopes while ensuring that the speed of the car remains consistent.
ABS Evolution – The Evo 2.0
Ferrari has also implemented the ABS Evo 2.0 system, which offers greater precision when driving in wet or slippery conditions. The brake assist system ensures that the driver can make sudden stops without putting themselves or others in danger. Electronic Stability Control (ESC) and this new ABS further increase the car's stability and handling in challenging driving scenarios, especially on slippery surfaces. With faster axle response and 4-wheel drive, the Purosangue is designed to deliver a smooth and stable ride, even on difficult terrain.
High-End Brakes
The front brakes on the Ferrari Purosangue SUV measure 398 x 38mm in size, while the rear brakes measure 380 x 34mm. The front brakes, measuring 398 x 38mm, provide extra stopping power, allowing the vehicle to come to a halt more quickly and efficiently than before. To maximize stopping force and decrease brake wear, the 380 x 34mm rear brakes use a high-performance brake pad. Both sets of brakes benefit from being made from lightweight materials, increasing their effectiveness.
Step Into the Innovative World of Automotive
If you've ever wished to drive a Ferrari SUV, now is as good a time as any to do it. You'll be amazed by its unrivaled performance, stunning exterior design, and luxurious interior features. From the advanced engine to the innovative bodywork, it's been engineered with passion and attention to detail. Whether you're looking for speed or style, you'll find everything you need in the Ferrari Purosangue. Keep visiting our website to ensure a booking as soon as the Purosangue meets our inventory. Don't be late to catch this coming automotive revolution.
LOCATION
Ferrari of Greenwich
342 West Putnam Avenue
Greenwich, CT 06830
HOURS
Monday - Friday:
9:00AM - 6:00PM
Saturday:
9:00AM - 4:00PM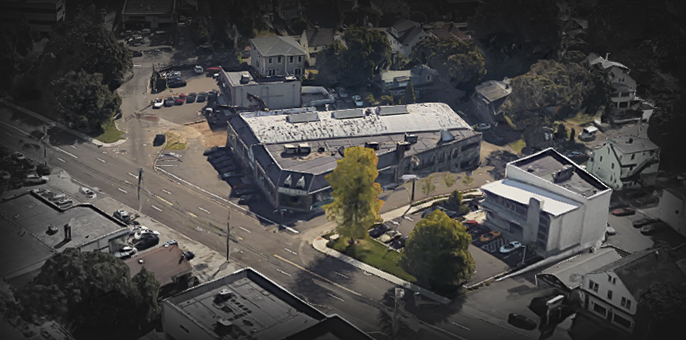 * Images, prices, and options shown, including vehicle color, trim, options, pricing and other specifications are subject to availability, incentive offerings, current pricing and credit worthiness.The advertised price does not include sales tax, dealer conveyance fee of $599, vehicle registration fees, other fees required by law, finance charges and any documentation charges.
We make every effort to ensure the accuracy of the information on this site, however errors do occur. Please verify all information with a sales associate by calling or e-mailing us.
If a person writes a check without sufficient funds in an associated account to cover it, the check will bounce, or be returned for insufficient funds. Each state has laws regulating how merchants may respond to bounced checks. In Connecticut, the merchant may file a civil suit and press criminal charges if the check writer does not reimburse him for a bounced check after the merchant has sent several notices regarding the matter.
Posted Notice Requirement
Merchants and other business owners who accept checks must post a notice where customers are likely to see it warning them of the potential consequences of writing bad checks. The notice must include the civil penalties that bad check writers may face, the appropriate Connecticut statute number and an advisory that the check writer may also face criminal penalties
Civil and Criminal Penalties
As of 2010, civil courts may require the check writer to reimburse the merchant for the value of the check plus pay up to $750 if he has no back account or $400 if the check is returned for insufficient funds. If the merchant chooses to press criminal charges, the bad check writer may face a fine of up to $1,000 and up to one year in jail. Writing a bad check is a felony charge if the check was for more than $1,000 and a misdemeanor if written for a lesser amount.
Required Written Notices
If a check bounces, the merchant must send the check writer a letter by certified mail at the check writer's last known address or place of business. Usually this letter is sent to the address on the writer's check. The letter must inform the writer that the check was returned ask him to reimburse the merchant for the amount of the check and inform him of the potential criminal or civil penalties if he fails to do so. If the check writers does not respond to the letter within 15 days of receipt, the merchant must send a second letter. This letter must inform the check writer that he has 30 days to reimburse the merchant before the merchant takes legal action against him. Both letters must be written in both English and Spanish.