Saved Vehicles

[

00

]
Welcome to My Garage, the modern way to utilize car inventory searches and make it easier for you to collect your vehicles of interest. Now you can personalize your vehicle search with cars that you have recently viewed and saved. If you sign up for our Alerts tool you will be notified by email when a price has been changed or the car has been sold. Our Auto Locator tool will also notify you when a vehicle you are searching for has been added to our inventory. We hope you enjoy using our My Garage tool.
Recently viewed (0)
No viewed cars.
Current Models
Previous Models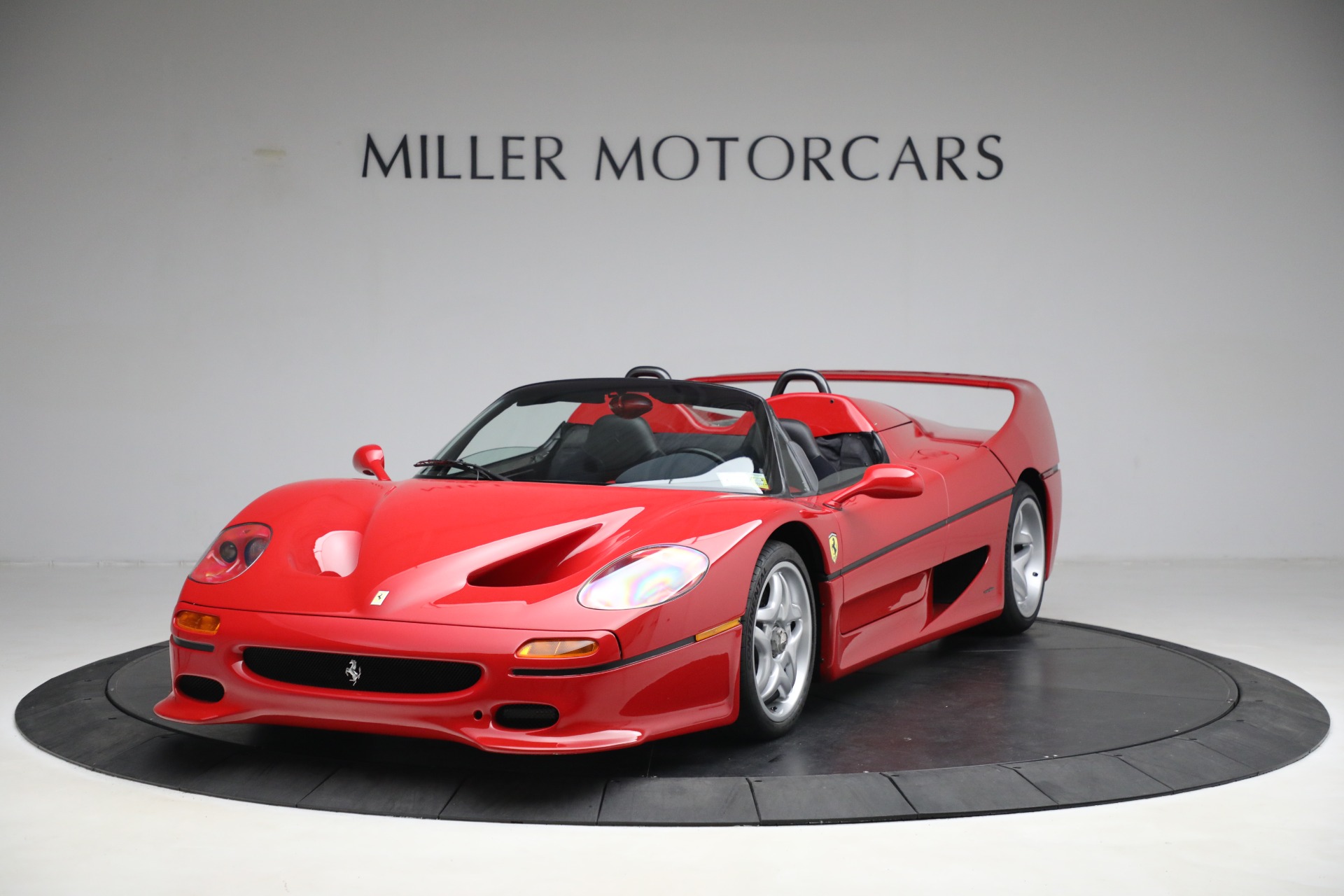 Low-Mileage Ferrari Cars for Collectors
Are you a collector looking for something unique and rare to add to your collection? Look no further than low-mileage Ferrari cars at our dealership in their best possible condition. These vehicles are highly sought after by car enthusiasts and collectors alike, as they offer the chance to own an iconic Italian sports car with fewer miles on the clock than most other vehicles. Our Ferraris also comes with the assurance of quality, as these masterpieces have been well maintained over the years and boast features that make them stand out from their contemporaries. Whether you're in search of a classic Ferrari or a modern model, there is sure to be one available that fits your needs perfectly, so why not take advantage of this exclusive opportunity today?
Low Mileage Ferrari Convertibles
The models of Ferrari convertibles available for enthusiastic collectors are,
Ferrari California
The previously owned Ferrari California is a technological masterpiece with a stunning exterior appearance, and it comes fully loaded with the most up-to-date features. It comes equipped with a V-12 engine that is twin-turbocharged, which allows it to generate an astounding 560 horsepower and 458 pound-feet of torque. This vehicle has the capability of reaching a high speed of 196 miles per hour and can accelerate from 0 to 60 miles per hour in under three seconds.
Ferrari Portofino
The Ferrari Portofino provides a driving experience that is both sumptuous and captivating to onlookers. This drop-top is powered by a 3.9-liter twin-turbo V8 engine that delivers 591 horsepower and 561 foot-pounds of torque. Foldable rear seats, a passenger display, an advanced front driving camera, and front radar with adaptive cruise control are some of the safety elements that can keep you safe while you enjoy your trip. Other safety features may also be available.
Ferrari F8 Spider
The Ferrari F8 Spider is designed to go quickly because of its powerful 3.9-liter twin-turbo V8 engine, which generates 710 horsepower and 568 pound-feet of torque. Extras that let you stay connected while you're on the move include forged wheels with a diameter of 20 inches, carbon fiber front bumper inserts, and adaptive front lighting systems that are integrated with Apple CarPlay.
Ferrari 812 GTS
The 812 GTS is a high-end sports car that comes equipped with a dual-clutch transmission and a 6.5-liter V12 engine. This wonderfully designed vehicle is one of the most potent driving vehicles available on the market today since it is capable of producing up to 789 horsepower and an astounding 530 foot-pounds of torque.
Ferrari 488 Pista Spider
The Ferrari 488 Pista is the most luxurious automobile that money can buy. It sports a 3.9L twin-turbocharged V8 engine that is capable of producing 711 horsepower and 567 ft-lbs of torque. The inside has a carbon fiber upper tunnel trim, Alcantara leather seat inner trim, an integrated audio system, a RadioNavi system with Bluetooth compatibility, an interior carpet, and branded floor mats. Additionally, the audio system features embedded speakers.
Ferrari SF90 Spider
The Ferrari SF90 is a sports car that has a powerful V8 engine and a battery that lasts for a very long time. The Ferrari SF90 is a sports car that has a powerful V8 engine and a battery that lasts for a very long time. The maximum power that electric motors can produce is 162 kW with a compression ratio of 9.4:1. With a total displacement of 3990 cc, the maximum output is 769 horsepower at 7500 revolutions per minute. The maximum torque can be reached at 6,000 revolutions per minute. It has an F1 8-Speed Dual-clutch transmission as the gearbox.
1988 Ferrari Mondial
It has just over 6,300 kilometers on the odometer, yet the Ferrari Mondial from 1988 is already considered a classic. It has a manual transmission. The classic Ferrari color palette is preserved in this particular model by having the exterior painted Rosso Corsa and the interior completed in tan. It sports a 3.2L engine, which makes it an ideal piece for any collector searching for a vintage Ferrari convertible with a low number of miles on the odometer.
Ferrari Coupe Models Available
The models of Ferrari coupes available for enthusiastic collectors are,
Ferrari 599 SA Aperta
The Aperta is a stunning performance coupe. The luxury vehicle's 6.0L V12 engine produces an impressive 620 horsepower and 448 pound-feet of torque. This engine's output and the F1 gearbox make for exciting acceleration for any avid motorist. The 599 SA Aperta is not only fast but also looks great. Its exterior shares timeless colors with a sleek but robust look, and the inside is made from high-quality materials.
Ferrari SF90 Stradale
The cool Stradale is the most potent car in the pre-owned inventory. It has a gigantic 4.0-liter twin-turbocharged V-8 engine under the hood that is capable of producing 769 horsepower. It has three electric motors, which improve its speed, agility, and overall performance. The SF90 Stradale has a top speed of 211 miles per hour and can go from 0 to 60 miles per hour in only three seconds.
Ferrari F8 Tributo
This supercar lives up to the expectations of collectors. with a powerful 3.9L twin-turbo V8 engine. The fast F8 Tributo is a head-turner wherever it goes. From its elegant form and coupe body shape to its outstanding performance, the F8 Tributo is a real show-stopper. The parking camera, passenger display, and electrochromic rearview mirror are all standard equipment that lets drivers keep an eye on what's happening inside and outside the car.
Ferrari Roma
The Ferrari Roma has a 3.9-liter V-8 engine that is turbocharged and produces 612 horsepower and 561 lb-ft of torque. The eight-speed dual-clutch automatic transmission that controls this power provides a smooth and responsive ride. The interior of the Roma is packed with high-quality equipment, including a 12.0-inch touchscreen display for infotainment, stability control for improved safety, Apple CarPlay/Android Auto integration for stress-free smartphone integration, and a 16-speaker audio system for excellent sound.
The Pre-Owned Ferrari Hatchback Inventory
Here are some of the models available from the pre-owned Ferrari hatchback inventory:
Ferrari 812 Superfast
With its 6.5-liter V12 engine, the Ferrari 812 Superfast is a high-performance vehicle with a reputation for excellence. The excitement of reaching speeds of up to 211 miles per hour under the wheel of this vehicle is unparalleled. Enhanced functionality and visual appeal are provided by the model's customizable features, which include 20-inch forged painted wheels and colorful inside components.
Ferrari GTC4Lusso T
Used but in pristine condition, the GTC4Lusso T has just a few miles on the clock. The vehicle in question is driven by a 3.9L twin-turbo V8 engine that generates an impressive 561 ft-lbs of torque. This vehicle's exterior is painted in a classy Grigio Titanio hue, and the interior is full of comfort features. The hatchback is an excellent option for those in the market for a high-performance luxury vehicle because of its dual-clutch gearbox (DCT), which allows for seamless gear changes and an improved driving experience.
Why and Where to Buy the Low-Mileage Ferrari Cars for Collectors
Owning a Ferrari is the epitome of luxury, and with the current availability of low-mileage Ferraris for collectors, now is the perfect time to invest. With the wide selection of low-mileage convertibles, coupes, and even hatchbacks, there's something to fit any need. Buying a Ferrari car doesn't have to be complicated or expensive, as long as you know why to buy it and where to find it. Fortunately for those interested in purchasing a pre-owned Ferrari, cars can easily be located on our website. So contact us today and enjoy the luxury ride without breaking the bank.
LOCATION
Ferrari of Greenwich
342 West Putnam Avenue
Greenwich, CT 06830
HOURS
Monday - Friday:
9:00AM - 6:00PM
Saturday:
9:00AM - 4:00PM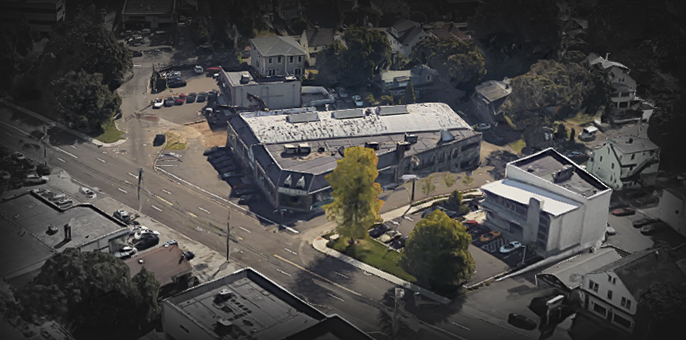 * Images, prices, and options shown, including vehicle color, trim, options, pricing and other specifications are subject to availability, incentive offerings, current pricing and credit worthiness.The advertised price does not include sales tax, dealer conveyance fee of $599, vehicle registration fees, other fees required by law, finance charges and any documentation charges.
We make every effort to ensure the accuracy of the information on this site, however errors do occur. Please verify all information with a sales associate by calling or e-mailing us.
If a person writes a check without sufficient funds in an associated account to cover it, the check will bounce, or be returned for insufficient funds. Each state has laws regulating how merchants may respond to bounced checks. In Connecticut, the merchant may file a civil suit and press criminal charges if the check writer does not reimburse him for a bounced check after the merchant has sent several notices regarding the matter.
Posted Notice Requirement
Merchants and other business owners who accept checks must post a notice where customers are likely to see it warning them of the potential consequences of writing bad checks. The notice must include the civil penalties that bad check writers may face, the appropriate Connecticut statute number and an advisory that the check writer may also face criminal penalties
Civil and Criminal Penalties
As of 2010, civil courts may require the check writer to reimburse the merchant for the value of the check plus pay up to $750 if he has no back account or $400 if the check is returned for insufficient funds. If the merchant chooses to press criminal charges, the bad check writer may face a fine of up to $1,000 and up to one year in jail. Writing a bad check is a felony charge if the check was for more than $1,000 and a misdemeanor if written for a lesser amount.
Required Written Notices
If a check bounces, the merchant must send the check writer a letter by certified mail at the check writer's last known address or place of business. Usually this letter is sent to the address on the writer's check. The letter must inform the writer that the check was returned ask him to reimburse the merchant for the amount of the check and inform him of the potential criminal or civil penalties if he fails to do so. If the check writers does not respond to the letter within 15 days of receipt, the merchant must send a second letter. This letter must inform the check writer that he has 30 days to reimburse the merchant before the merchant takes legal action against him. Both letters must be written in both English and Spanish.