Saved Vehicles

[

00

]
Welcome to My Garage, the modern way to utilize car inventory searches and make it easier for you to collect your vehicles of interest. Now you can personalize your vehicle search with cars that you have recently viewed and saved. If you sign up for our Alerts tool you will be notified by email when a price has been changed or the car has been sold. Our Auto Locator tool will also notify you when a vehicle you are searching for has been added to our inventory. We hope you enjoy using our My Garage tool.
Recently viewed (0)
No viewed cars.
Current Models
Previous Models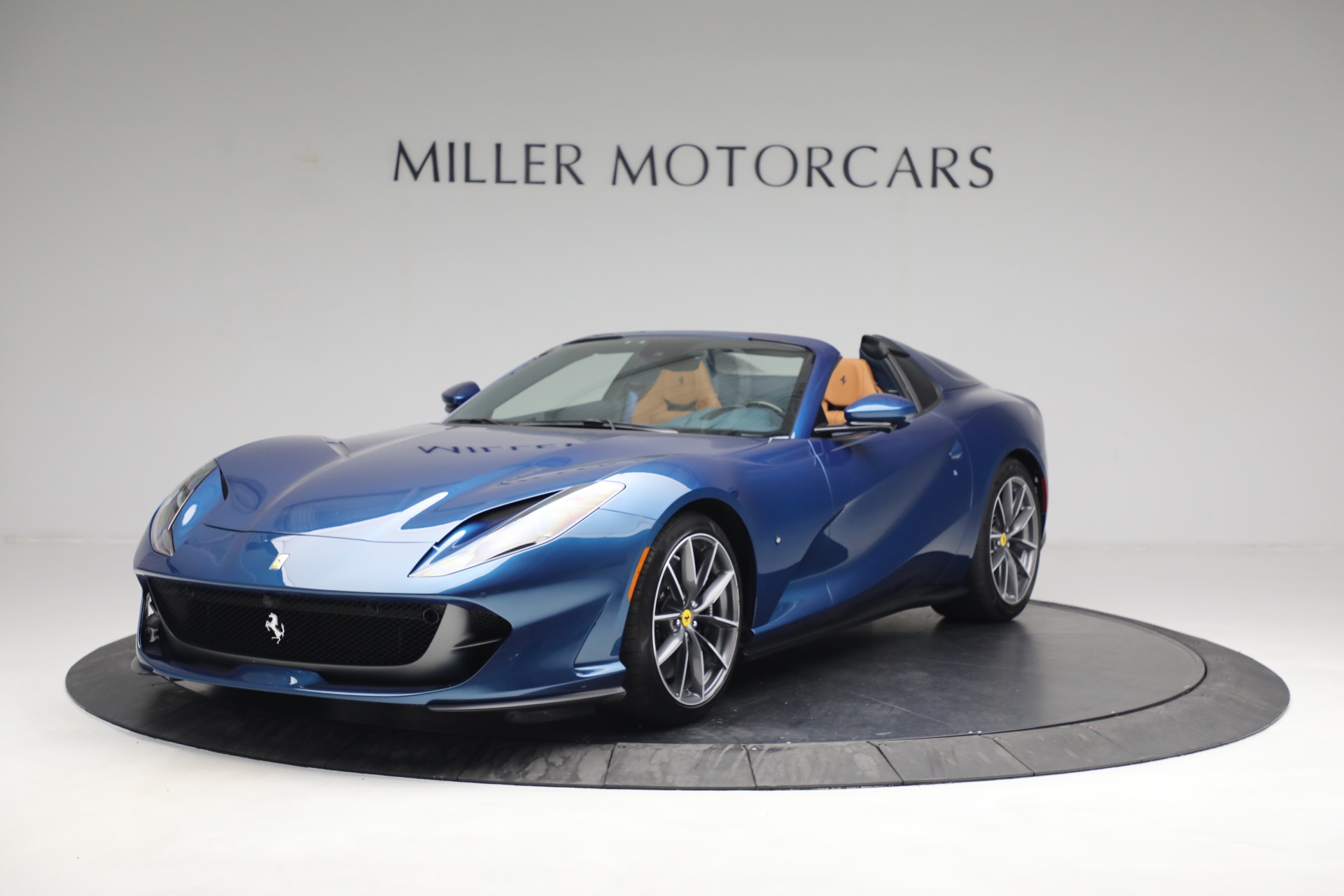 New Ferrari 812 GTS Available in Greenwich
Ferrari lovers in Greenwich, your dreams have arrived! Ferrari's highly anticipated 812 GTS has finally made its debut, bringing the power and beauty of an Italian supercar to a city near you. Whether you're seeking the thrill of cruising down the road or just want to show off around town, our dealership has got you covered with the Ferrari 812 GTS. Stop by today and experience the luxury of Italian engineering for yourself. It has a high range of high-tech features and specs that will turn heads.
High-Performing Car
If you're searching for an adrenaline-rushing driving experience, the Ferrari 812 GTS might just be the car for you. Equipped with a powerful 6.5L V12 engine, this high-performing beauty can reach speeds you've only ever dreamt of. The 812 GTS has a staggering 530 lb-ft of torque at 7,000 rpm and 789 horsepower at 8,500 rpm. It has a 7-speed automatic transmission, an RWD drivetrain, and a rear stabilizer bar suspension. Whether you're cruising along winding roads or tearing up the racetrack, the Ferrari 812 GTS will give you a ride you'll never forget.
Sturdy and Sleek Construction
The Ferrari 812 GTS has been called a masterpiece, and its striking design is based on the famous 812 Superfast and the classic 365 GTB/4 from 1968. Hosting an impressive naturally aspirated V-12 engine under its hood, this distinct design is further emphasized by model-specific features such as 20-inch diamond finish forged wheels and stainless steel exterior features, making it perfect for driving. Celebrating superior craftsmanship and power-operated exterior features on all levels of engineering and performance.
Color Options
There are many color options for the Ferrari 812 GTS, from the classic Rosso Corsa to the dark Blu Pozzi. Whether you're looking for an extra spark of personality on the outside or something more subdued, numerous options are available to make your 812 GTS unique to you.
Outside Dimensions
With a stunning silhouette sure to turn heads, the Ferrari 812 GTS is an engineering marvel. With a length of 184.8 inches and a height of 50.2 inches, this supercar has great aerodynamics. Its proportions are also well-balanced: a 107-inch wheelbase, a front width of 65.8 inches, and a rear width of 64.8 inches give it maximum stability and agility when needed. Every time you drive this modern classic masterpiece from Italy's most famous car company, you'll feel like you're driving the best car ever made.
Fuel Efficiency and Mileage
Roaring down the streets with 789 horsepower, Ferrari's 812 GTS has a larger engine than even its revered Formula One predecessor, the 412 T2. But don't fear burning too much gas in this beast: it packs an impressive fuel economy of 12/15/13 mpg city/highway combined, giving drivers the muscle and speed they crave without draining resources at every turn. The 20.2-gallon gasoline tank also lets you take your ride anywhere from 262 miles before refueling.
Interior Specs
Step into the luxurious cabin of the Ferrari 812 GTS and be amazed by the ultimate in luxury. Some basic conveniences and comfy interior specs include,
Door pockets: convenience features
Rear interior air conditioning
Cruise control convenience features
Steering wheel-mounted controls
Keyless entry convenience features
Trunk release convenience features
Tool kit convenience features
Paddle shifter convenience features
Storage convenience features
Spacious Cargo
The Ferrari 812 GTS may be known for its high-performance engine and sleek design, but it also surprises with its spacious cargo area. The foldable hardtop has 8.8 cubic feet of trunk room despite the engine being behind the front axle. This allows two folded electric bikes to ride in style around the Monaco Grand Prix pit area. However, only a few door pockets and a nook in the center console can keep your phone or keys.
Entertainment Package Along the Road
The Ferrari GTS driver-centric infotainment system offers updated software, intuitive usability, voice control convenience features, Bluetooth streaming, and Apple CarPlay integration—all at the fingertips of its pilot as they tear up the road ahead with an impressive tachometer dominating the wheel. For passengers who wish to be involved in this automotive experience, there's even an optional dashboard-mounted display offering navigation information for added enthusiasm.
Safety is a Priority
With its advanced traction and slip-angle control, this car makes sure you stay calm even in the worst driving conditions. The front and back crumple zones protect the car from damage in a crash, and the Brembo carbon-ceramic brakes stop the car very quickly. You are now safe with your passengers in the event of a serious accident, thanks to the six airbags and panic alarms that have been installed in the cabin. The Ferrari 812 GTS is an engineering marvel that will make every journey thrilling and stress-free.
Customization Options
Step into the 812 GTS and experience a world of opportunities to customize your ride. From its sleek exterior to its powerful titanium exhaust, this car demands attention, and its 20-inch forged matte black racing wheels will leave you feeling like the king of the road. To take the style up another notch, opt for an optional carbon fiber appearance package that guarantees head turns on every corner.
Inside is where it truly starts coming together: enhanced comfort from Daytona Carbon Racing Seats ensures optimal driving pleasure, while subtle refinements such as a yellow rev counter give off luxury vibes. All of this is amplified by a passenger infotainment system plus interior upgrades made out of carbon fiber, giving you nothing less than a customizable yet luxurious driving experience.
Get Your Own Ferrari From Us!
It's been an exhilarating journey to share with you the new Ferrari 812 GTS and its stunning specs and features. Test drive it now and see for yourself why this remarkable vehicle will surely exceed your expectations. Here at Ferrari of Greenwich, we are passionate about the cars we provide to our customers. If you seek a reliable and exclusive ride that guarantees performance and comfort, then the Ferrari 812 GTS is for you. Come over now to our dealership and own this incredible ride before time runs out. We look forward to serving you today!
LOCATION
Ferrari of Greenwich
342 West Putnam Avenue
Greenwich, CT 06830
HOURS
Monday - Friday:
9:00AM - 6:00PM
Saturday:
9:00AM - 4:00PM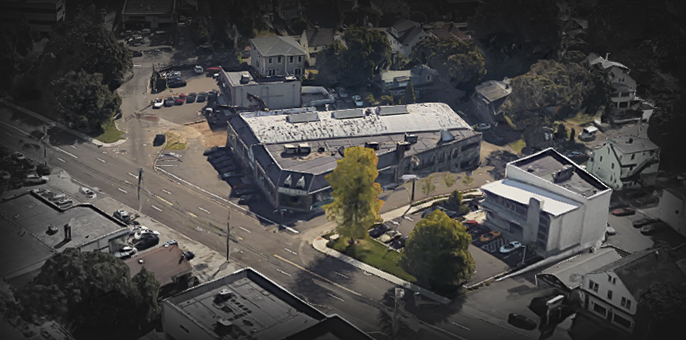 * Images, prices, and options shown, including vehicle color, trim, options, pricing and other specifications are subject to availability, incentive offerings, current pricing and credit worthiness.The advertised price does not include sales tax, dealer conveyance fee of $475, vehicle registration fees, other fees required by law, finance charges and any documentation charges.
We make every effort to ensure the accuracy of the information on this site, however errors do occur. Please verify all information with a sales associate by calling or e-mailing us.
If a person writes a check without sufficient funds in an associated account to cover it, the check will bounce, or be returned for insufficient funds. Each state has laws regulating how merchants may respond to bounced checks. In Connecticut, the merchant may file a civil suit and press criminal charges if the check writer does not reimburse him for a bounced check after the merchant has sent several notices regarding the matter.
Posted Notice Requirement
Merchants and other business owners who accept checks must post a notice where customers are likely to see it warning them of the potential consequences of writing bad checks. The notice must include the civil penalties that bad check writers may face, the appropriate Connecticut statute number and an advisory that the check writer may also face criminal penalties
Civil and Criminal Penalties
As of 2010, civil courts may require the check writer to reimburse the merchant for the value of the check plus pay up to $750 if he has no back account or $400 if the check is returned for insufficient funds. If the merchant chooses to press criminal charges, the bad check writer may face a fine of up to $1,000 and up to one year in jail. Writing a bad check is a felony charge if the check was for more than $1,000 and a misdemeanor if written for a lesser amount.
Required Written Notices
If a check bounces, the merchant must send the check writer a letter by certified mail at the check writer's last known address or place of business. Usually this letter is sent to the address on the writer's check. The letter must inform the writer that the check was returned ask him to reimburse the merchant for the amount of the check and inform him of the potential criminal or civil penalties if he fails to do so. If the check writers does not respond to the letter within 15 days of receipt, the merchant must send a second letter. This letter must inform the check writer that he has 30 days to reimburse the merchant before the merchant takes legal action against him. Both letters must be written in both English and Spanish.