Saved Vehicles

[

00

]
Welcome to My Garage, the modern way to utilize car inventory searches and make it easier for you to collect your vehicles of interest. Now you can personalize your vehicle search with cars that you have recently viewed and saved. If you sign up for our Alerts tool you will be notified by email when a price has been changed or the car has been sold. Our Auto Locator tool will also notify you when a vehicle you are searching for has been added to our inventory. We hope you enjoy using our My Garage tool.
Recently viewed (0)
No viewed cars.
Current Models
Previous Models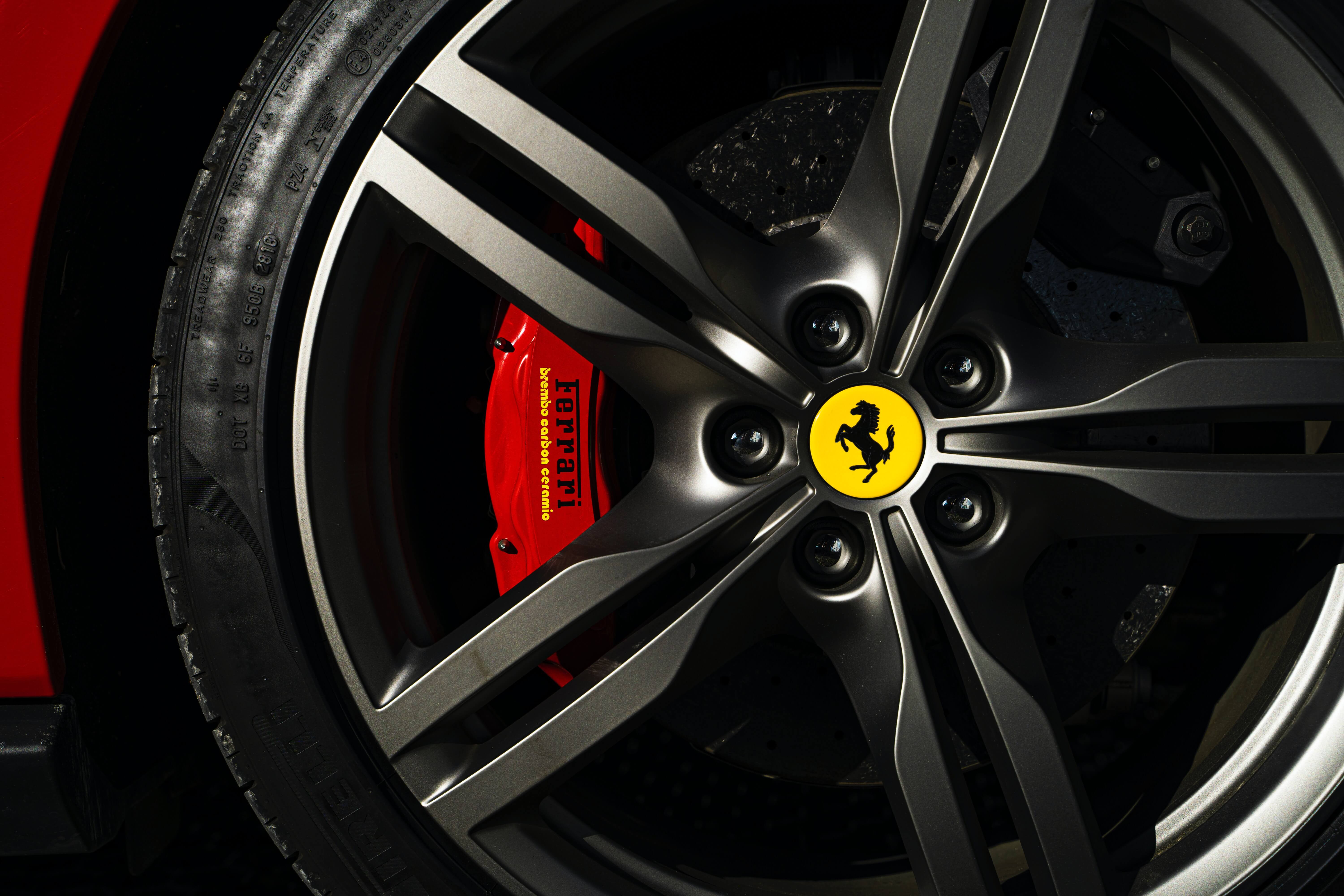 Tips for Financing a Ferrari
Here at Ferrari of Greenwich, we know that financing a Ferrari can be a daunting task. When financing a car, regardless of the make or model, there are normally many things to consider. Based on your credit history and income level, lenders will factor in these key components when determining loan approval. A lot goes into creating your monthly payment and with all the variables involved it is difficult for an average person to understand the process.
But have no fear! Here at Ferrari of Greenwich, we want to help you finance your next dream car and we have put together some tips to make the process as smooth as possible.
1. Check your credit score
The first step in financing any car is checking your credit score. This will give you an idea of what type of finance rate you will receive. It is always best to get this out of the way before even thinking about test-driving a new car! Even if you think that your credit score is not an accurate representation of your ability to repay such a large loan, please still get it checked. You may be surprised with what you find.
Because luxury cars like Ferraris are so expensive, it is especially important that you have a good credit score. A high credit score will help you secure a lower finance rate, and could even mean the difference between qualifying for a loan or not. This is because for a loan of several hundred thousand dollars, the entity that covers the cost for financing is going to need confidence that you can actually pay it back. Check your credit score here.
2. Determine what you can afford
Now that the most important step has been completed, it is time to do some research and determine how much car you can truly afford. This includes more than just your monthly payment; this includes fuel costs, insurance premiums, depreciation of the vehicle's value over time, and of course the car itself. For the most part, Ferraris are only affordable for the ultra-rich, but there are still thresholds based on income. For example, being able to afford a $250,000 Ferrari and a $1,000,000 Ferrari are two completely different things. You want to be sure that you can comfortably afford all of these things each month so that your Ferrari dream does not turn into a financial nightmare.
3. Compare financing rates
Once you have determined what type of car you would like to finance and how much you can afford each month, it is time to start shopping around for the best financing rates. This is where having a good credit score really comes in handy, as you will likely receive a lower interest rate on your loan. You can compare financing rates at various lending institutions by using a site like Auto Loan Calculators.4. Get pre-approved
This step is paramount if you want to be able to buy your car right away. In fact, this is the first thing a dealer will ask you to do next time you go to look at a car. They want to make sure that they can sell you an expensive car right away. Don't be surprised if they try and push for financing as soon as possible! Getting pre-approved will also help you determine how much money you can afford in monthly payments. This will be especially helpful when it comes time to negotiate the price of your car.
5. Talk to your bank
If you have any friends or family members that work for a lending institution, make sure you start there! They may be able to refer you to their own lender who might provide you with an even better finance rate. It never hurts to ask and you may be surprised with what they can offer.
6. Shop around
This is probably the most important tip when it comes to financing a car. Do not just go to one dealership and try and get a loan there. Comparison shop! This will ensure that you are getting the best possible deal on your car. Not only that, but it will also help you build a relationship with different dealers in case you decide to trade-in or sell your car down the line.
7. Do not be afraid to negotiate
This is especially important when it comes to luxury cars like Ferraris. The salesperson will likely try and make you feel intimidated or pressured into buying their car. Keep in mind that this is what they do for a living and they want your money. They may not be willing to give you the best possible deal, so push for it!
8. Have a down payment ready
Your salesperson will likely ask you if you have a down payment ready. This is because they can use that money to lower the price of your vehicle, which in turn reduces the amount you need to finance. If possible, see if this is an option for you before having one set aside. You may be able to avoid paying interest altogether!
Having a higher down payment is also a good way to save money on your financing rate. The more you put down, the less risk the lending institution is taking and therefore they charge less interest. Your salesperson should offer this service if not, contact the Registrar of Imported Vehicles
In addition to these tips, make sure you are aware of all fees and taxes. It is not uncommon for the price of a car to be much higher than the listed retail value after adding in these costs. If you want to avoid being surprised when you get home, make sure you discuss them beforehand.
Ready to finance your Ferrari? Take a look at our inventory of Ferraris here at Miller Motorcars – Ferrari of Greenwich or online on our website! To see what we have right now, click here.
About Us
Miller Motorcars – Ferrari of Greenwich is a family-owned and operated dealership that has been in business since 1976. We are the only authorized dealer for Ferrari and Maserati in Connecticut. We offer new cars, pre-owned cars, service, parts, and accessories to customers from Greenwich, Stamford, Darien, New Canaan, Westport, Norwalk, Wilton, and beyond. We value your business and our goal is to make each new or pre-owned purchase a positive experience.
LOCATION
Ferrari of Greenwich
342 West Putnam Avenue
Greenwich, CT 06830
HOURS
Monday - Friday:
9:00AM - 6:00PM
Saturday:
9:00AM - 4:00PM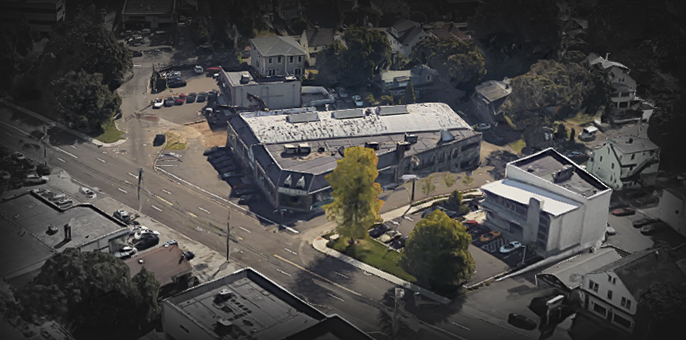 * Images, prices, and options shown, including vehicle color, trim, options, pricing and other specifications are subject to availability, incentive offerings, current pricing and credit worthiness.The advertised price does not include sales tax, dealer conveyance fee of $599, vehicle registration fees, other fees required by law, finance charges and any documentation charges.
We make every effort to ensure the accuracy of the information on this site, however errors do occur. Please verify all information with a sales associate by calling or e-mailing us.
If a person writes a check without sufficient funds in an associated account to cover it, the check will bounce, or be returned for insufficient funds. Each state has laws regulating how merchants may respond to bounced checks. In Connecticut, the merchant may file a civil suit and press criminal charges if the check writer does not reimburse him for a bounced check after the merchant has sent several notices regarding the matter.
Posted Notice Requirement
Merchants and other business owners who accept checks must post a notice where customers are likely to see it warning them of the potential consequences of writing bad checks. The notice must include the civil penalties that bad check writers may face, the appropriate Connecticut statute number and an advisory that the check writer may also face criminal penalties
Civil and Criminal Penalties
As of 2010, civil courts may require the check writer to reimburse the merchant for the value of the check plus pay up to $750 if he has no back account or $400 if the check is returned for insufficient funds. If the merchant chooses to press criminal charges, the bad check writer may face a fine of up to $1,000 and up to one year in jail. Writing a bad check is a felony charge if the check was for more than $1,000 and a misdemeanor if written for a lesser amount.
Required Written Notices
If a check bounces, the merchant must send the check writer a letter by certified mail at the check writer's last known address or place of business. Usually this letter is sent to the address on the writer's check. The letter must inform the writer that the check was returned ask him to reimburse the merchant for the amount of the check and inform him of the potential criminal or civil penalties if he fails to do so. If the check writers does not respond to the letter within 15 days of receipt, the merchant must send a second letter. This letter must inform the check writer that he has 30 days to reimburse the merchant before the merchant takes legal action against him. Both letters must be written in both English and Spanish.