Saved Vehicles

[

00

]
Welcome to My Garage, the modern way to utilize car inventory searches and make it easier for you to collect your vehicles of interest. Now you can personalize your vehicle search with cars that you have recently viewed and saved. If you sign up for our Alerts tool you will be notified by email when a price has been changed or the car has been sold. Our Auto Locator tool will also notify you when a vehicle you are searching for has been added to our inventory. We hope you enjoy using our My Garage tool.
Recently viewed (0)
No viewed cars.
Current Models
Previous Models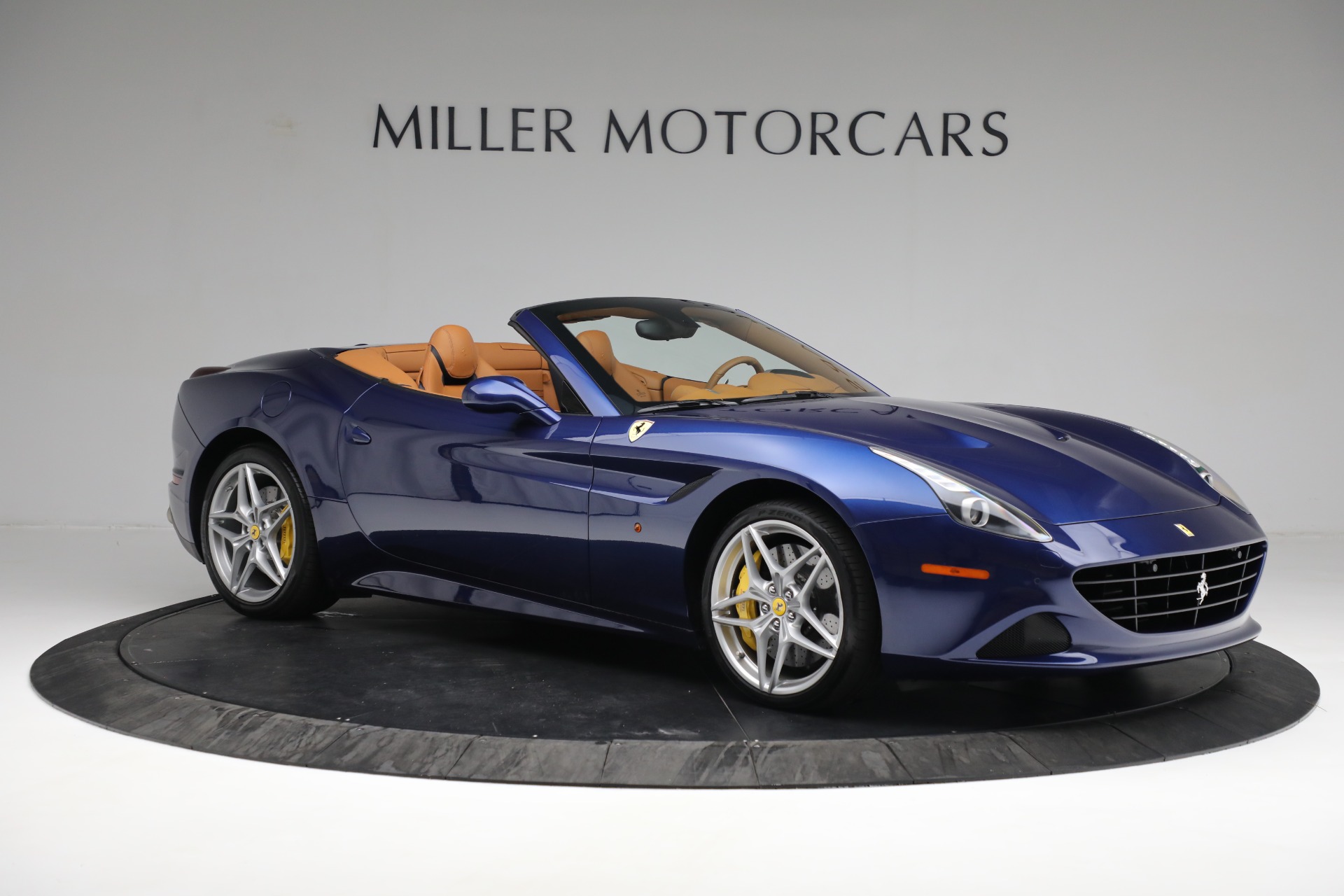 2015 Ferrari California T for Sale
Ferrari of Greenwich is proud to sell a wide range of high-end sports cars made by the famous Italian company. Our Connecticut dealership has a great selection of cars, including some of the best performance car models in the world. In particular, we are delighted to present our 2015 Ferrari California T and similar cars for sale at great deals. This stunning car embodies all that makes Ferrari one of the top auto brands in the world: power, precision, and style. Let's take a glance at what makes this model so unique.
Impressive Details of This Iconic Ferrari
The 2015 Ferrari California T features the classic design elements that make Ferrari so iconic. Here are some of the highlights:
Pre-Owned Yet Like New
The 2015 Ferrari California T is a used car, but it has been well taken care of and looks like new. It has no frame damage, however, Rosso Corsa paint on the outside, a black roof, and sporty 20-inch wheels give the car an unmistakable look. Inside, enjoy supple leather seats and a host of luxury amenities like a navigation system.
Performance Specs
Rear-wheel drive and an F1 dual clutch 7-speed transmission are standard on the 2015 Ferrari California T, which has a 3.9-liter V8 engine that generates 553 horsepower. This strong engine gives you a lot of speed, so you'll get where you're going in record time.
Convertible Body Style
The 2015 Ferrari California T is designed with a classic convertible look. You can retract the hardtop roof with a button and make the most of your driving experience. The automatic system allows fast opening and closing to switch between open-air exhilaration and a fully enclosed cockpit in seconds. This model also features a rear window, which can be closed or opened at the touch of a button.
State-of-the-Art Technology
The California T is full of high-tech features that will make driving it even more fun. Some examples include adaptive headlights, an infotainment system with navigation and Bluetooth compatibility, a rearview camera, and a cruise control system. You'll also find cutting-edge safety features, including multiple airbags and a vehicle stability control system.
Award-Winning Design
In 2015, the prestigious Red Dot "Best of the Best" design award was given to the Ferrari California T because of how well it combined performance and style. The jury of the Red Dot Award for Product Design praised this model for its perfect combination of high-performance engineering and iconic Italian design. This sleek convertible features an elegant hardtop roof, striking side panels, and a signature Ferrari grille.
Mileage and Maintenance
The 2015 Ferrari California T has an incredibly low mileage of just 16,402 miles on its odometer. Even though it hasn't been used much, the outside is still painted in a beautiful black, and the inside is filled with luxurious tan leather. This stunning car is virtually indistinguishable from a brand-new vehicle yet costs significantly less and has the original MSRP.
Available Custom Options for the 2015 Ferrari California T
At Ferrari of Greenwich, we can customize this vehicle with approved accessories. Choose from performance-enhancing components, custom paint jobs, and more to make this car unique. We also offer financing options to help you drive your dream car home today.
Here are just a few of the options we offer:
Leather Upholstery & Alcantara Carpets
The Alcantara carpets are perfect for adding extra style and luxury to your Ferrari. Available in Nera (black), these custom-fit carpets feature a non-slip surface that keeps the cabin looking neat and tidy. It's a subtle yet sophisticated touch that will set your car apart from the crowd.
Personalize your Ferrari with leather upholstery seat backs in Nero (black). Made from premium leather, these luxurious covers can instantly upgrade the feel of your interior. The black leather upholstery not only adds a touch of elegance and sophistication but also brings out the beautiful design elements of the vehicle. With this custom option, you can make your Ferrari even more sleek and stylish.
Daytona Style Front and Rear Seats
This custom option adds a classic racing look to your Ferrari. The Daytona-style sports seats feature high-performance materials for maximum comfort, including Alcantara and leather upholstery. These durable yet lightweight seats also come with special ergonomic padding that makes them comfortable and easy to maneuver in tight spaces. With the Daytona-style seating, you can add a touch of racing style to your vehicle.
Sports Exhaust System
The Sports Exhaust System from Ferrari is specifically designed for maximum performance. This high-performance exhaust system delivers an unmistakable sound that will turn heads and make every drive even more thrilling. The increased airflow also helps reduce engine temperatures for improved efficiency and longer engine life. With this custom option, you can get the best of both worlds—power, and sound.
Carbon Fiber Wheel Cups with Red Brake Calipers
Add carbon fiber wheel cups and red brake calipers to the outside of your Ferrari to make it look better. These custom-fit pieces make a big statement, adding unmistakable style to the entire package. The sleek carbon fiber reflects light beautifully, giving your vehicle an extra edge in styling and performance. And with bright red brake calipers, you can be sure everyone will notice your car's impressive design.
Exterior Options
The 2015 Ferrari California T features a sleek chromed front grille that gives this vehicle a powerful and stylish look. The perfectly crafted grille is designed to stay ahead of the competition and make sure your car stands out from the crowd. For added protection, this convertible also comes with an advanced heat-insulating windshield that helps keep the cabin cool in warm weather. And for a unique touch, you can choose from several exterior colors and finishes to make this car your own.
Us Visibility Equipment Package
With the US Visibility Equipment Package, you can make your Ferrari even safer and more convenient. This package comes with auto-dimming mirrors that cut down on glare from headlights and other cars, as well as cornering lights that make it easier to see at night. The active front lighting system makes it easier to see in cities, and the exterior parking camera makes it easier to get out of tight spots. With the Us Visibility Equipment Package, you can trust that your Ferrari will be able to see — and be seen — even in the darkest conditions.
Experience the Power of Ferrari Today!
If you're looking for a car that stands out from the crowd and packs serious sports car performance, the used 2015 Ferrari California T is an excellent option. With its custom options, you can make this vehicle uniquely yours. You can also get vehicle history with recent price drops. So don't wait — experience the power of Ferrari today!
LOCATION
Ferrari of Greenwich
342 West Putnam Avenue
Greenwich, CT 06830
HOURS
Monday - Friday:
9:00AM - 6:00PM
Saturday:
9:00AM - 4:00PM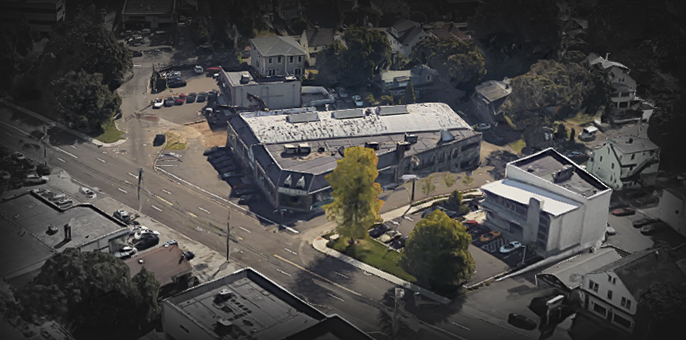 * Images, prices, and options shown, including vehicle color, trim, options, pricing and other specifications are subject to availability, incentive offerings, current pricing and credit worthiness.The advertised price does not include sales tax, dealer conveyance fee of $475, vehicle registration fees, other fees required by law, finance charges and any documentation charges.
We make every effort to ensure the accuracy of the information on this site, however errors do occur. Please verify all information with a sales associate by calling or e-mailing us.
If a person writes a check without sufficient funds in an associated account to cover it, the check will bounce, or be returned for insufficient funds. Each state has laws regulating how merchants may respond to bounced checks. In Connecticut, the merchant may file a civil suit and press criminal charges if the check writer does not reimburse him for a bounced check after the merchant has sent several notices regarding the matter.
Posted Notice Requirement
Merchants and other business owners who accept checks must post a notice where customers are likely to see it warning them of the potential consequences of writing bad checks. The notice must include the civil penalties that bad check writers may face, the appropriate Connecticut statute number and an advisory that the check writer may also face criminal penalties
Civil and Criminal Penalties
As of 2010, civil courts may require the check writer to reimburse the merchant for the value of the check plus pay up to $750 if he has no back account or $400 if the check is returned for insufficient funds. If the merchant chooses to press criminal charges, the bad check writer may face a fine of up to $1,000 and up to one year in jail. Writing a bad check is a felony charge if the check was for more than $1,000 and a misdemeanor if written for a lesser amount.
Required Written Notices
If a check bounces, the merchant must send the check writer a letter by certified mail at the check writer's last known address or place of business. Usually this letter is sent to the address on the writer's check. The letter must inform the writer that the check was returned ask him to reimburse the merchant for the amount of the check and inform him of the potential criminal or civil penalties if he fails to do so. If the check writers does not respond to the letter within 15 days of receipt, the merchant must send a second letter. This letter must inform the check writer that he has 30 days to reimburse the merchant before the merchant takes legal action against him. Both letters must be written in both English and Spanish.